August 29, 2013 - 5:32pm
Ana Rosa Rodriguez
posted by
Ronald Konieczny
.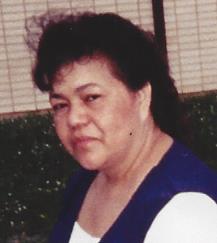 Ana Rosa Rodriguez, 55, of Batavia, died peacefully on Tuesday (August 27, 2013) at Buffalo General Hospital.
She was born November 22, 1957 in San Pedro Sula, Honduras, daughter of the late Juan Pablo Gallo and Cristina Tejeda Bardales Cardona.
Survivors include two sons, Luis Rodriguez of Batavia, Pablo Mejia Bardales of Belize. Daughter, Ana Mejia Bardales of Batavia.  Grandchildren, Hogen and Isaac Mejia.  Also survived by several brothers, sisters and other relatives.
Friends and family may attend a celebration of Ana's life on Saturday from 12pm-2pm at New Hope Church, 8052 Bank St., Batavia.  Interment will follow in Maple Lawn Cemetery, Elba, NY.
Expressions of condolence may be made at: www.mcandrewfuneralhomes.net.
ARRANGEMENTS WERE ENTRUSTED TO THE J. LEONARD MCANDREW FUNERAL HOME, LLC, 2 BOGUE AVE., BATAVIA, NY 14020. RONALD KONIECZNY II, DIRECTOR & PROPRIETOR.