September 3, 2013 - 5:18pm
Richard C. Glor
posted by
Ronald Konieczny
.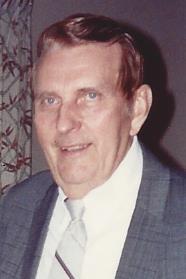 Richard Carlton Glor, 87 of Batavia and formerly of Attica, passed away peacefully on Monday (September 2, 2013) at the Genesee County Nursing Home. 
He was the loving husband of Mildred Francis Glor of Batavia and the late Ida Elizabeth Glor.  Dick was also the father of the late Linda Glor Stonebraker of PA, Abby (Jeff) Kohl of Corfu and Lynn (Cynthia) Francis of Henrietta.  Grandchildren, Lisa Kohl (John Almendarez) of NC, Kathleen Kohl, Sarah Kohl and JoHannah Kohl of Rochester, Brent (Eileen) Francis of NC, Emily (Todd) Rosenzweig of Rochester, Bradley (Amy) Francis of Conesus, Brent and Heather Stonebraker, formerly of PA.  He also leaves behind great-grandchildren, nieces and nephews.  Dick was the brother of the late William Glor, Evelyn Biggins and Helen Biggins.
Dick grew up in Attica, the youngest son of Carlton and Olivine Snyder Glor.  His family, the Snyders, were some of the earliest settlers in Wyoming County. The Glors were farmers and loggers in Orangeville, and Dick was the grandson of Paul Phillip Glor, a Union soldier during the Civil War.
Dick also served in the military overseas in both Germany and Japan in World War II.  After returning home he married and raised his family in Attica where he worked and retired as a Stationary Engineer from the Attica Correctional Facility. He was also very active in the union there for several years.  He was a member of the Attica Fire Dept. for many years and during that time, he served as President and was instrumental in obtaining scanners for the department.  Dick loved football and the Buffalo Bills, harness racing and bowling on several leagues.  He also spent many years boating on his favorite lake, Conesus.
All who knew Dick enjoyed his wit and great sense of humor.  He had a lot of really good advice; always look twice when crossing double train tracks, enjoy your children it is the best time of your life and most important, no matter what comes your way, be a survivor.  And he was usually, always right.
Family and friends are cordially invited to share memories, condolences and thoughts on Friday from 4-8pm at the J. LEONARD MCANDREW FUNERAL HOME, LLC, 2 Bogue Ave., Batavia, NY.  A Mass of Christian Burial will be Saturday, 9:30am at Resurrection Parish (St. Joseph's Church).  Interment with military honors will be in Forest Hill Cemetery, Attica.
Memorial contributions may be made to the Attica Fire Dept.
Expressions of condolence may be made at: www.mcandrewfuneralhomes.net.
ARRANGEMENTS WERE ENTRUSTED TO THE J. LEONARD MCANDREW FUNERAL HOME, LLC, 2 BOGUE AVE., BATAVIA, NY 14020. RONALD KONIECZNY II, DIRECTOR & PROPRIETOR.