September 17, 2013 - 10:50am
Kevin Mark Doktor
posted by
Ronald Konieczny
.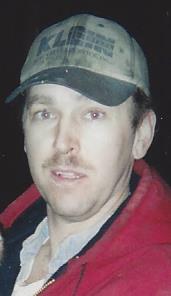 Kevin Mark Doktor, 54, of Corfu,  died Sunday (September 15, 2013) accidentally at his residence while working with heavy machinery.
He was born in Batavia on February 20, 1959 a son of Richard Doktor of Corfu and the late Ramona Schmigel Doktor.
Kevin was a member of the Pembroke Community Church and proprietor of Doktor's Welding in Corfu.  His hobbies were auto racing in Batavia and Perry, NY and implementing his engineering knowledge to create new inventions.   His favorite enjoyments were summer camping with his wife and children and working at Graham Manufacturing Co. in Batavia.
Surviving besides his father is his wife, Mary F. Morse Doktor whom he had married on December 12, 1992.  Three daughters, Rachel Doktor, Nicole Doktor and Samantha Doktor all at home.  One son Justin Doktor also at home.   A brother and sister in law, Douglas and Sonia Doktor of Corfu.  Three sisters, Cindy (Richard) Chilson of Holley, Dinene Hancock of So. Carolina and Dawn Murray of California.  His father in law, John (late Audrey) Morse of FL.  Three sisters and brothers in law, Anne and Ronald Walczak of FL, Paula and Paul Nenni of Clarence, NY and Diane and Robert Hawn of Stafford, NY.
Several nieces and nephews also survive.
Friends are invited to share their thoughts, condolences and fond memories with the family at the J. LEONARD MCANDREW FUNERAL HOME, LLC.,  2 BOGUE AVE., BATAVIA  on Friday from 4 – 7 PM.   The funeral service will be Saturday, 10am at the Pembroke Community Church, 692 Main Rd., Corfu, (corner of Lake Rd. & Rt. 5) with Rev. Cindy Lempke Officiating.
In lieu of flowers, memorial contributions may be made to Pembroke Community Church or National Autism Assoc., 20 Alice Agnew Drive, Attleboro Falls, MA  02763.
Expressions of condolence may be made at: www.mcandrewfuneralhomes.net.
ARRANGEMENTS WERE ENTRUSTED TO THE J. LEONARD MCANDREW FUNERAL HOME, LLC., 2 BOGUE AVE., BATAVIA.  RONALD P. KONIECZNY II, DIRECTOR & PROPRIETOR.