September 26, 2013 - 1:20pm
Donald R. Carroll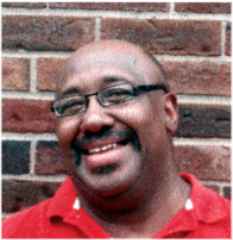 Donald R. Carroll, 58 of Batavia died Wednesday morning September 25, 2013 in Strong Memorial Hospital following a lengthy battle with cancer.  He was born March 2, 1955 in Kansas City, KS a son of the late Eddie and Fannie Harris Carroll. After the death of his parents when he was five years old he and his sister, Debra, moved from Chicago to Oakfield, NY where they would be raised by their maternal aunt Ruth Anderson.
Don attended Oakfield-Alabama Central School and was a member of the Class of 74. He was very quiet and shy and learned many great lessons about life from his aunt. She was his inspiration and mentor. Don did not go on to college, but as an adult he devoted his life to making a big difference in the lives of youth and the less fortunate. All of his early life experiences and the lessons he learned from his aunt definitely played a role in shaping the man he would become.
For the last 36 years Donald has lived by his motto "Pay it Forward". During this time he raised thousands of dollars for needy kids. He started by organizing a biathlon to raise money to send kids to camp and ran this project for 23 years. Donald then decided to focus his fund-raising on assisting with college expenses of needy students by providing scholarships at Genesee Community College. To accomplish this he organized annual 5K and 10K runs. In 2003 Donald decided to raise funds for toys for needy children, thus insuring every underprivileged child he was aware of was not disappointed on Christmas morning. This project has recently been expanded to provide grade school kids with supplies for school and winter coats. Donald R. Carroll the quiet, shy orphan who by chance grew up in Oakfield, NY has become a true "Guardian Angel" of the less fortunate children of Genesee County.
Don has received numerous community awards and certificates for his efforts. In 1997 he was named Geneseean of the Year by the Chamber of Commerce, in 2009 he was inducted into the Oakfield-Alabama Central School Hall of Fame, and last November he was named the MVP Health Care Ultimate Game Changer and was recognized across the state for his life work of helping others.
Don is survived by three sisters Georgia Bell of St. Louis, Missouri, Debra Diane Carroll of Buffalo and Anita Carroll of Chicago, IL.  In addition to his parents he is predeceased by his brothers George, James, Robert and Michael Carroll all of the Chicago, IL area. Several nieces, nephews and cousins also survive.
A Celebration of the Life of Donald R. Carroll will be held on Monday September 30, 2013 at 7:00 PM at the Grace Baptist Church, 238 Vine Street, Batavia, New York.
In lieu of flowers memorials may be made to the Donald R. Carroll Toys for Kids Fund, Grace Baptist Church, 238 Vine Street, Batavia, NY 14020. There will be no prior calling hours and burial will be private at the convenience of the family at Hillside Cemetery in East Pembroke. For more information please call 585-343-8260 or to sign the online guest registry please visit www.gilmartinfuneralhome.com. Arrangements completed by Gilmartin Funeral Home & Cremation Company, Inc. 329-333 West Main Street Batavia, New York 14020.