September 27, 2013 - 12:39pm
Kenneth R. "Froggy" Howard, Sr.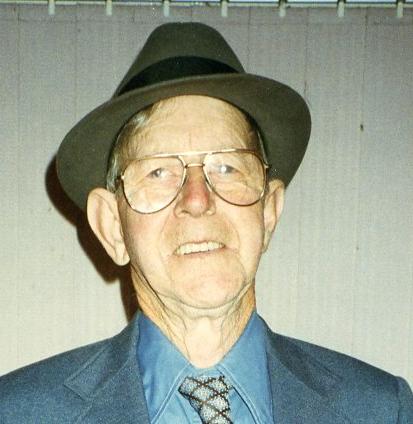 Oakfield - Kenneth R. "Froggy" Howard, Sr., 90, of Oakfield, an employee for 30 years at Harrison Radiator in Lockport, prior to his retirement in 1981, died Friday, September 27, 2013 at his home in Oakfield.
Mr. Howard was born August 6, 1923 in the Town Of Alabama, a son of the late Herbert and Alice (Cardus) Howard.
He served with the US Army during WWII and was awarded the "Purple Heart" for injuries sustained on January 22, 1945.  He was an avid fisherman, hunter and trapper.  He grew and sold blueberries and corn, created Howard's Pure Maple Syrup and loved bluegrass music.
His wife, Irene (Scroger) Howard, died May 28, 2003. 
Survivors include a son, Kenneth "Tad" (Bessie) Howard, Jr. of Oakfield; a daughter, Diane (Kevin) Skelton of Oakfield; his companion of 9 years, Mary Ann Will Brown of Oakfield; 4 grandchildren, John (Lindsey) Howard and Jason (Jackie Oetinger) Skelton, both of Rochester, James (Nicole) Skelton of Buffalo and  Stacy Martino of Oakfield; 3 great-grandchildren, Emma Howard and Evan Howard, both of Batavia and Masyn March of Oakfield; several nieces and nephews.
He was the brother of the late Gladys Howard, Reuben Howard, Carl Howard, Bernard Howard and Harold Howard.   
Friends may call on Sunday from 3 to 6 p.m. at Burdett & Sanford Funeral Home, 11 Maple Ave, Oakfield, where services will immediately follow at 6 p.m.  Memorials may be made to a charity of the donor's choice.  Burial will be in Nichols Cemetery, Wheatville, Town of Alabama, NY. 
Please leave a condolence, share a story or light a candle at www.bataviafuneralhomes.com.