November 1, 2013 - 6:52pm
PAUL JON "PJ" PORTER
posted by
Michael Tomaszewski
.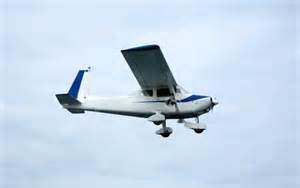 PAUL JON "PJ" PORTER – Age 57, of Batavia, died Thursday morning October 31, 2013 at Buffalo General Hospital. He was born July 27, 1956, in Batavia, NY, to Laura (Yaw) of Batavia and the late Gordon M. Porter.
   Paul was a 1975 graduate of Batavia High School, he attended GCC, Buffalo State, and the Florida Institute of Technology in Melbourne, FL. He graduated from Riverside School of Aeronautics in Utica, NY in 1982 and was an avid fan of airplanes and flight. He was an employee of I SQUARED R Element Co., Inc. in Akron.
   Surviving along with his mother is a sister, Deborah L. Conroy; 3 nieces, Emily, Jessica and Rebecca all of Batavia; an aunt, Patti Netzley of Batavia and uncle, Joe (Charlotte) Yaw of San Diego, CA, along with many friends.
   A time of sharing and celebration of PJ's life will be from 3-4 p.m. Friday November 8, 2013 at the First United Methodist Church 8221 Lewiston Road Batavia, New York 14020 and memorials in his memory are suggested to the church.
Please share your memories of PJ, with her family at www.tomaszewskifh.com and for more information please call Michael at (585)343-7500.
THE FAMILY OF PAUL JON "PJ" PORTER IS BEING CARED FOR BY THE MICHAEL S. TOMASZEWSKI FUNERAL & CREMATION CHAPEL, LLC 4120 WEST MAIN STREET ROAD BATAVIA, NEW YORK.