November 30, 2013 - 12:49pm
Larry Zubert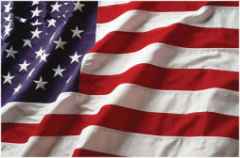 Larry was born in Rochester, New York on October 11, 1946 a son of the late Andrew and Theresa Vulcano Zubert. Larry was a graduate of John Marshall High School in Rochester. He was a veteran of the US Army and was stationed in Germany during the Vietnam War. He had extensive experience in the food industry and for a period of time owned The Golden Key Restaurant in Chili, prior to his retirement he was the owner/operator of the Convenient Food Mart on Perry. He was an avid hunter and enjoyed and participated in a number of sports including softball, bowling and golf.
He is survived by children: Corrine Zubert Tobias and Larry A. Zubert both of Rochester, brothers: Charles Zubert of Farmington and Jerry Zubert of Clarks Summit, PA., 2 grandchildren Alannah Tosias and Kayla Monroe, 1 great grandchild, along with many nieces and nephews.
Family and friends are invited to call on Wednesday December 4th, 2013 from 2-4 PM at the Eaton-Watson Funeral Home, LLC. 98 North Main St. Perry, NY 14530. Funeral Services will follow at 4pm.
Memorials may be made to the donor's choice. For more information please call 237-2626 or to sign the online guest registry please visit www.eatonwatsonfuneralhome.com. Arrangements completed by Eaton-Watson Funeral Home, LLC. 98 North Main Street Perry, New York 14530.