September 25, 2017 - 6:38pm
Sharon Stoltzfus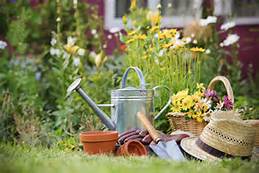 Sharon Stoltzfus, age 49, of Perry, passed away on Saturday September 23, 2017 at Strong Memorial Hospital in Rochester surrounded by her family. Sharon was born in Baltimore, Maryland on October 30, 1967 a daughter to Grace J. Yoder of Maryland and the late John E. Yoder.
Sharon was a homemaker who loved raising her four beautiful children and being a wonderful pastor's wife. She enjoyed reading, music, singing, walks through Letchworth State Park, tending to her flower gardens, cooking, baking and collecting antiques. She was a member of the Mt. Anthems Choir Group in Salisbury Pa. for 7 years in her youth and was an active member of the Silver Lake Mennonite Church in Perry.
She is survived by her husband: Ernest Stoltzfus whom she married on August 18, 1990, 1 daughter: Joanna Stoltzfus of Perry, 3 sons: Kendric (Heather) Stolzfus of Orange, Va., Derek and Danny Stoltzfus both of Perry, her mother: Grace J. Yoder of Grantsville, MD, a sister: Twila Yoder of Albright, WV, 2 brothers: Duane Yoder of Berlin, PA. and Wendel Yoder of Baltimore, MD, her mother-in-law: Lydia Stoltzfus of Honey Brook, PA., , 2 sisters-in-law: Mamie Bontrager of Arlington, KS, Becky (Jacob) Esh of Honey Brook, PA, a brother-in-law: Sam (Rosa Marie) Stoltzfus of Honey Brook, PA, along with many nieces, nephews and friends.
Family and friends may call from 2:30-4:30pm and 6:30-8:30pm on Tuesday September 26th, 2017 at the Silver Lake Mennonite Church 6276 Burke Hill Rd. in Perry. Funeral Services will be held on Wednesday September 27th at 10:30am at the Valley Chapel Free Methodist Church 3415 Route 19S, Warsaw, NY 14569. She will be laid to rest in the Silver Lake Mennonite Church Cemetery in Perry.
For more information please call (585) 237-2626 or to leave a message of condolence visit www.eatonwatsonfuneralhome.com. Arrangements completed by Eaton-Watson Funeral Home, LLC. 98 North Main Street Perry, New York