January 2, 2014 - 6:59pm
Daniel J. Krzesinski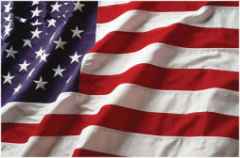 Daniel J. Krzesinski, 86 of Bennington, passed away on Tuesday December 31, 2013 at Buffalo General Hospital. He was born October 17, 1927 in Buffalo to the late Felix (Victoria Michalak) Krzesinski. Mr. Krzesinski is a United States Army Veteran, member of the DAV, American Legion, VFW, NYST, WNYST and Sacred Heart of Jesus Parish in Bennington. He attended Buffalo Technical High School, Canisius College (BS), New York State University at Buffalo (MS in Education). After serving in the military he was hired by the Buffalo Board of Education where he worked for forty years as a Science Teacher, Guidance Counselor and Administrator. His hobbies included lapidary, woodworking, leather, and wood carving. He is preceded in death by his siblings Edwin and Sonya Krzesinski.
Mr. Kresinski is survived by his wife Dolores M. (Okoniewski) Krzesinski of Bennington; children Victoria (Paul) Peters of Clifton Park; Noel (Alex) Krzesinski of Rochester; Richard (Laurie) Krzesinski of Herndon, VA; 4 grandchildren, Nicole, Alexander, Damien and Sonja along with several nieces and nephews.
Friends are invited to call on Friday January 3, 2014 from 5 to 8 at Marley Funeral Home, LLC. 135 Main Street Attica, NY 14011. A   10:30 AM Mass of Christian Burial will take place on Saturday January 4, 2014 at Sacred Heart of Jesus Parish (Bennington Center) 1230 Clinton St. Attica, NY 14011. He will be laid to rest in Sacred Heart Cemetery.
In lieu of flowers (if sending flowers please send potted plants only) memorials may be made to the ECMC – TICU 462 Grider St., Suite G-1, Buffalo, NY 14215 or the UMMC – ER, 127 North St. Batavia, NY 14020. For more information please call 591-1212. Arrangements completed by Marley Funeral Home, LLC. 135 Main Street Attica, New York 14011.