January 3, 2014 - 3:40pm
Joseph A. Morgante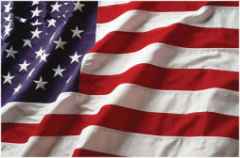 Joseph was born in Buffalo, New York on June 15, 1946 a son of the late Henry and Catherine McCarthy Morgante. He served with the US Army during the Vietnam War. Joseph worked for many years at the Century Warehouse in Buffalo before moving to Wyoming County, he then went to work in the kitchen at the Craig Developmental Center in Sonyea. He was an avid NASCAR racing fan, he enjoyed to read, and build model cars.
He is survived by a sister: Mary (Jeffrey) Morgante-Rice of Silver Lake, a brother: John (Barbara) Morgante of Attica, nephews: Patrick Morgante, Joshua, Travis, Zachary (Cassie) and Tyler Rice, and a niece Christine (Stacy) Tensley.
There will be no prior calling hours. A Graveside Service will be held on Monday January 6, 2014, 11:00 A.M. at Glenwood Cemetery in Perry.
In lieu of flowers, memorials may be made to Wyoming County Meals on Wheels C/O The office of the aging 5362 Mungers Mill Rd. Silver Springs, New York 14550. For more information please call (585) 237-2626 or to sign the online guest registry please visit www.eatonwatsonfuneralhome.com. Arrangements completed by Eaton-Watson Funeral Home, LLC. 98 North Main Street Perry, New York 14530.