January 13, 2014 - 11:27am
Robert J. Hull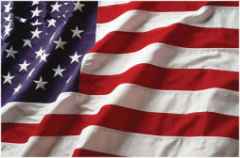 Robert was born in Smethport, PA. on January 23, 1925 a son of the late Robert L. and Vera Johnson Hull. Bob was a US Navy veteran who served on destroyer escorts from June 7, 1943 through February 28, 1946 in the South Atlantic and the Pacific. He graduated from Smethport High School in 1943 and received a Bachelor's Degree in Business Administration from Upsala College in East Orange, New Jersey in 1950.
He worked as a tower operator for the Pennsylvania Railroad for two years and then went to work for the North Penn Co. in Port Allegany, where he worked for 33.5 years as an accountant. He also served as trustee, deacon, assistant treasurer, delegate to conference, on the board of administration, and usher in his past church ministry and was currently attending Rock Glen Baptist Church. He was an avid sports fan who enjoyed golfing, bowling, reading, landscaping, and especially enjoyed spending time with his family. He is preceded in death by a brother Howard Hull.
He is survived by his wife Elizabeth Sweet Tenglund Hull, whom he married on February 21, 1970, his sister Dorothy Hull of Niantic, CT., his brother Harold Hull of Dallas, TX., his step-daughter Janet (David) Phillips of Silver Springs, His step-son Gerald (Sue) Tenglund of Framingham, MA., 8 grandchildren, and 18 great grandchildren.
Family and friends may call from 12-1pm on Tuesday January 14th at the Rock Glen Baptist Church 4311 Rt.19 S in Silver Springs, where services will follow the visitation at 1pm. He will be laid to rest in Rosehill Cemetery in Smethport, PA.
Memorials may be made to the Rock Glen Baptist Church Rt.4311 Rt.19S Silver Springs,New York 14550 or to Home Care and Hospice 405 N. Main St. Warsaw, New York 14569. For more information please call (585) 237-2626 or to sign the online guest registry please visist www.eatonwatsonfuneralhome.com. Arrangements completed by Eaton-Watson Funeral Home, LLC. 98 North Main Street Perry, New York 14530.