January 21, 2014 - 3:58pm
Richard F. Fietz, Jr.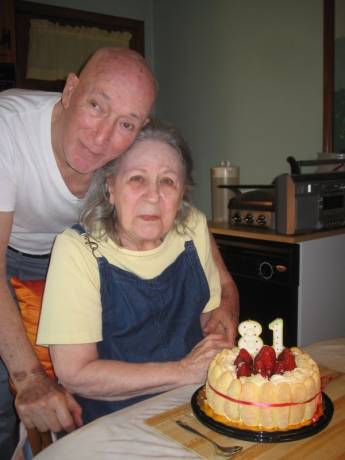 EAST BETHANY – Richard F. Fietz, Jr., 90, of East Bethany, passed away Tuesday (January 21, 2014) at his home.
Mr. Fietz was born October 30, 1923 in Boston, MA, a son of the late Richard F. and Edith Fietz.
A native of Boston, MA, a life-long public servant, and a devoted family man, Richard F. Fietz, Jr. served in the US Army as a combat engineer in the European Theater of Operations during WWII.  After the war, he attended Boston University, Middlebury College and Columbia University, graduating with a Masters in Psychology in 1950.
He was a deacon in the Kings Highway Baptist Church, a member of the Eastern Rod and Gun Club and an avid hunter and fisherman. 
He married his wife, Antoinette "Toni" (Adragna) in 1948.  They moved to Batavia in 1956 and lived in Bethany since 1958.  He was a member of the Bethany Volunteer Fire Company, serving as secretary, member of the board of directors and rescue squad.  He enjoyed traveling and in his last years surfed the internet avidly for international news.  His last international trip was in 1998 to Marseille, where he had been stationed for part of his service in WWII.
He was active in the American Correctional Association, the Academy of Criminal Justice Sciences, the American Society of Criminology and the International Halfway House Association. He established the halfway house on Greg Street in Rochester as the first one in New York State in the early 1970's. He retired from his position as Deputy Superintendent of Attica Correctional Facility in 1983.
His wife, Toni, predeceased him in 2012.  He had been her dedicated caregiver for the last decade of her life and her companion of 63 years.
He is survived by his daughter, Patricia Lynne Fietz; three grandsons, Alexander Fietz Saldarriaga, Diego Fietz-Bogotá and Giovanny Fietz; two granddaughters-in-law, Yveth Saldarriaga and Ana Ruth Fietz-Bogotá; two great-grandchildren, Esmeralda Layla Saldarriaga and Piero Alessandro Saldarriaga; and his "baby" sister, Roberta Fitzpatrick.  The family is grateful to Sylvia Santana for the tremendous help that she provided to enable him to stay in his home and maintain his quality of life, as well as to his good neighbors and the Bethany Volunteer Fire Department.
Friends may call on Thursday from 6:00 to 8:00 p.m. at the H.E. Turner & Co. Funeral Home, 403 East Main Street, Batavia, where military honors will be rendered at the conclusion of visitation at 8.  In lieu of flowers, memorials may be made to the Bethany Volunteer Fire Department, Department, 5253 Old Telephone Road, East Bethany, NY 14054, in his memory.  Please leave a condolence, light a candle, or share a story at www.bataviafuneralhomes.com.