February 4, 2014 - 1:00pm
Frederick R. Hackett (WB2IJH)
posted by
LaVern Falcone
.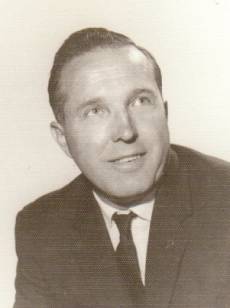 Pavilion ~ Frederick R. Hackett, age 93, of York Road, passed away on Monday morning (Feb. 3, 2014) at Unity Hospital in Rochester.
     Mr. Hackett was born September 27, 1920 in Council Bluffs, Iowa, a son of the late William and Edith Kellner Hackett.
     He will be remembered as a very caring and loving family man, who enjoyed camping, farming and being involved with ham radios.
     Mr. Hackett is survived by his loving and devoted wife of 71 years, Dorothy Rossborough Hackett, his six children; Darleen (Ronald) Rodgers of Warsaw, Sherrie (Thomas) Logsdon of MI, Timothy (Helena) Hackett of Spencerport, Rebecca Hackett of Pavilion, Jane Hackett of Batavia and Michael (Laurie) Hackett of Pavilion, daughter in law, Ann Hackett of Pavilion,  brother, Terry Hackett of TX, two sisters, Barbara Krigboun of CA and Nancy Dell of FL, brother in law, Charles Longhany of LeRoy, along with 23 grandchildren, 52 great-grandchildren, 5 great great-grandchildren, nieces and nephews. He is also survived by his "extended family", as he and his wife opened their home as foster parents to many children over the years. 
     He was predeceased by a son, David Hackett, granddaughter, Marybeth James, great-granddaughter, Abby Logsdon,  brother and sister in law, Jack and Evelyn Hackett, two sisters and a brother in law, Delores and Manny Bolsei and Carole Longhany, and a brother in law, William Dell.
     Friends may call on the family on Saturday from 1 ~ 4 PM at the Falcone Family Funeral & Cremation Service Inc., 8700 Lake Road (Rt 19), LeRoy, where funeral services will be held at  4 P.M.  In lieu of flowers, memorial contributions may be made to the Pavilion Rescue Squad, P.O. Box 156, Pavilion, N.Y. 14525.
     Your memories and condolences may be shared with Mr. Hackett's family at www.falconefuneralhome.com