March 10, 2014 - 2:49pm
Ann D. Ochal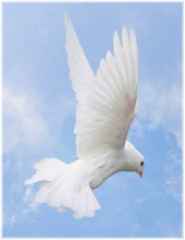 Ann D. Ochal, 77 of Perry, passed away on Saturday March 8, 2014 at the Wyoming County Community Hospital in Warsaw. She was born in Timmons, Ontario, Canada on November 10, 1936 to the late Paul (Auldia Malette) DioGuardi.
Ann was a member of St. Joseph's Church in Perry for many years. She is preceded in death by her husband Felix Ochal; grandson Daniel J. Nichols; brothers Ronnie, Paul Jr. and Steve DioGuardi.
She is survived by sons Terry (Patricia), Timmy (Celeste) Ochal both of Las Vegas, NV; daughters JoAnn (George) Crawford of Caledonia; Tammy (Don) Kelsey of Perry; brothers Donald (Sally) DioGuardi of Bergen, Brian (Maxine) DioGuardi of Batavia; sisters Carmella (Jay) Brick of Perry; Carol (Henry) Lukas of Sardinia; 9 grandchildren, 6 great grandchildren, along with many nieces and nephews.
Calling hours and Funeral Services will be held privately for the family.
In lieu of flowers memorials may be made to the Perry Emergency Ambulance P.O. Box 288 Perry, NY 14530. For more information please call (585) 237-2626 or to leave a message of condolence visit www.eatonwatsonfuneralhome.com. Arrangements completed by Eaton-Watson Funeral Home, LLC. 98 North Main Street Perry, New York 14530.