March 17, 2014 - 8:00pm
MRS. ANNE N. ZICKL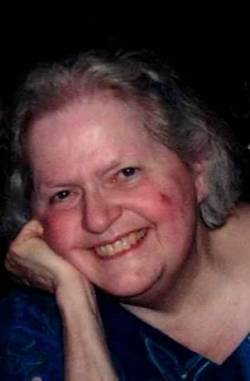 Batavia – Mrs. Anne N. Zickl, 76, passed away March 16, 2014 at Highland Hospital in Rochester.
She was born September 1, 1937, in Batavia, a daughter of the late Robert E. and Helen Stull Noonan. She is survived by her husband of 56 years, Randolph P. Zickl; sons, Robert R. (Mary Ellen Welch) Zickl, R. Philip Zickl, Jr., William G. (Rachel Siverling) Zickl and Donald E. Gugel; grandchildren, Sean M. Czaja, Kathleen A. Czaja, Meghan R. Zickl, Daneale M. Zickl, Helen E. Zickl, Joseph R. Zickl, Robert S. Zickl, James B. Zickl and Claire S. Zickl; a sister, Suzanne R.  Noonan; five cousins and many cherished friends.
Anne was an active member of the community for most of her life, contributing her time and talents to a number of causes and institutions, most notably those whose aim was to serve others. She served on the Human Rights Commission, the Batavia Housing Council and the Migrant Child Day Care Center Program. She was a volunteer and board member of St. Jerome's Hospital Guild, the Holland Purchase Historical Society and Museum and All Babies Cherished. For a number of years she worked with young children through the Primary Mental Health Project within Batavia Public Schools. From 1985 until 1991, on behalf of native Batavian Terry Anderson's sister, Peggy Say, Anne coordinated the many individual and group efforts throughout the nation seeking the release of Mr. Anderson by his Middle Eastern captors.
Anne routinely opened her home and heart to others, providing a temporary home when such was needed, and not letting a birth, illness or funeral pass without an outpouring of counsel, concern and an abundance of delectable meals. She is well remembered by many for her devotion and for her many acts of kindness.
Friends of Anne and her family may call from 4-8 p.m. Wednesday, March 19th at the Bohm-Calarco-Smith Funeral Home, 308 East Main Street, Batavia. Her funeral Mass will be held at 9:30 a.m., Thursday, March 20th at St. Joseph's Roman Catholic Church, 303 East Main Street, Batavia. The family gratefully declines flowers and requests that any remembrances be made in Anne's name to the donor's choice of charities.
To light a candle, share a story or send a condolence, please visit www.bataviafuneralhomes.com.