March 21, 2014 - 2:16pm
Edwin A. Wojtowicz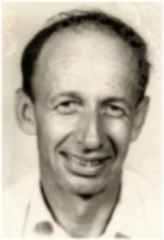 Edwin A. Wojtowicz, age 86, of Perry died on Thursday March 20, 2014 at his home surrounded by his family after a short illness. Along with his parents he is preceded in death by 2 sisters and 3 brothers-in-law, Lillian (Chet) Czerminski, Jenny (Mike) Kasper and Curley Krolikowski. His family moved to the farm when Ed was 2 years old, he worked on the farm with his father doing cash crops and milking, evenings in the winter he would work at the mines in Retsof. In the early 1960's he started driving bus for Henry L. Hill, in 1973 he purchased Henry L. Hill, Inc. he and his family have ran the company for 41 years with him never missing a day of work. He was known as Mr. Ed the Busman to kids for over 40 years.
He enjoyed running his family farm, working at the bus garage, fishing in Redwood lake and the St. Lawrence seaway, and hunting deer and bear. He was a very community oriented man who would support any organization or community event some being the Cantor for Cancer, American Legion, Civil Air Patrol, and many area church and school events. In 1985 he was presented the Paul Harris award through the Perry Rotary Club.
He is survived by his wife: Betty (Mateer) Wojtowicz whom he married on December 4, 1954, 2 daughters: Diane (Bill Hughes) Wojtowicz of Walworth, Sue Wojtowicz of Perry, a granddaughter: Emily Brueser of Perry, a sister: Adele Krolikowski of Perry along with many nieces and nephews.
Friends are invited to call from 1-4pm on Sunday March 23 at the Eaton-Watson Funeral Home, LLC. 98 North Main St. Perry, NY 14530 where Funeral Services will follow at 4:00 pm. He will be laid to rest in Glenwood Cemetery, Perry.
Memorials may be made to the Wyoming County 4-H Clubs 401 N. Main St. Warsaw, New York 14569. For more information please call (585) 237-2626 or to leave a message of condolence visit www.eatonwatsonfuneralhome.com. Arrangements completed by Eaton-Watson Funeral Home, LLC. 98 North Main Street Perry, New York 14530.