April 1, 2014 - 8:52am
Walter R. Lang, Sr.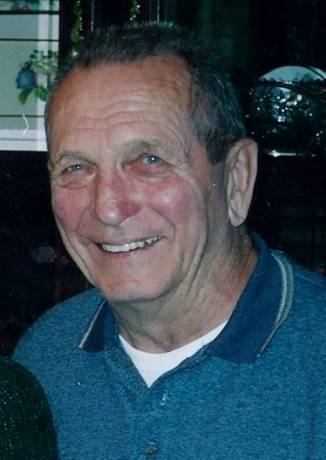 Batavia – Walter R. Lang, Sr., 85, of Batavia, entered into rest Tuesday, (March 25, 2014) at United Memorial Medical Center, in Batavia.
Walter Lang was born August 6, 1928 in Batavia, a son of the late Georg and Anna (Gauger) Lang.  Walter graduated from Batavia High School and was a lifelong resident of Batavia.
Over the years, Walt used his masonry skills to help numerous family members, friends, and neighbors to beautify their homes.  He was a life time member of the New Apostolic Church of Batavia and was proud to have volunteered his time and talents in helping to construct the church itself.
Walter served his country honorably with the Army during the Korean War from 1950-1952.  He was assigned to the occupation force in Europe for the majority of his term of duty due to his ability to speak fluent German.  This good fortune helped him to return home without serious injury. 
Prior to his army service he worked as a machinist for Massey Harris. Following his discharge he became a plasterer and union mason employed by George Stratton Contracting.  For the final 26 years of his career Walt worked for the Genesee County Highway Department where he continued to use his masonry skills.  He retired in 1998.
He is the husband of Elizabeth (Kies) Lang, whom he married October 16, 1955.
Along with his wife, Walter is survived by his children, Walter (Susan) Lang, Jr. of  Batavia, David (Christina) Lang of Southbury, CT, and Gregory (Eileen) Lang of Lancaster; grandchildren, Elizabeth Lang of Buffalo, Erin Lang of Batavia, David B. Lang, Meredith Lang and Kevin Walter Lang all of Buffalo, Nicholas Lang and Evan Lang both of Lancaster; a brother, Ernest (Shirley) Lang of Stafford; a sister, Ruth (late Herbert) Hemry of Bergen; and a brother-in-law, Fred Born of Rochester.  Several nieces and nephews also survive.  
He is preceded in death by his sisters, Helen Born and Lydia Lang. 
There will be no prior visitation.  Walter's memorial service will be held at 10:30 a.m., Saturday (April 5, 2014) at the New Apostolic Church, 314 Pine Ridge Road Cheektowaga.  Flowers are gratefully declined.  Those wishing to may make memorial contributions to the Batavia VA Medical Center, 222 Richmond Avenue, Batavia, NY 14020.  Burial will be in Grandview Cemetery, Batavia.
Arrangements were entrusted to the H.E. Turner & Co. Funeral Home, 403 East Main St., Batavia, 343-8868.  Please leave a condolence, share a story, or light a candle at www.bataviafuneralhomes.com.