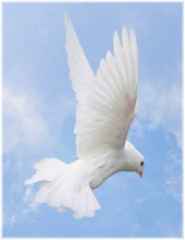 Betty J. Bauer, 85 of Perry, passed away on March 31, 2014 at Wyoming County Community Hospital. She was born in West Babylon, New York on September 30, 1928 to the late Orville (Alfreda Mason) Sears. Mrs. Bauer was a longtime member of the United Methodist Church in Perry and Order of the Eastern Star. She enjoyed baking her famous apple pies, knitting and crocheting blankets for her grandchildren and great-grandchildren. Betty was the #1 Rusty Wallace fan and liked watching NASCAR races. She is preceded in death by her brother Raymond Sears and sister Virginia Sears.
She is survived by her beloved husband Frederick Bauer Sr.; sons Frederick (Kathleen) Bauer Jr. of Perry; Larry (Sandra) Bauer of Hamburg; 4 grandchildren Kimberley (Scott) Rozanski, Karen (Todd) Shuskey, Bradley (Caitlyn) Bauer, Bethany (Andrew) Bukowinski, 7 great-grandchildren Kaileen, Hannah, Gabrielle, Jessica, Chloe, McKenna & Benjamin, along with many nieces and nephews.
Friends are invited to call from 11:00 AM to 1:00 PM on Friday April 4, 2013 at the Eaton-Watson Funeral Home, LLC. 98 North Main St. Perry where Funeral Services will follow at 1:00 PM. She will be laid to rest in West Perry Cemetery.
Memorials may be made to the American Cancer Society at www.cancer.org. For more information please call 237-2626 or to leave a message of condolence visit www.eatonwatsonfuneralhome.com. Arrangements completed by Eaton-Watson Funeral Home, LLC. 98 North Main Street Perry, New York 14530.