Image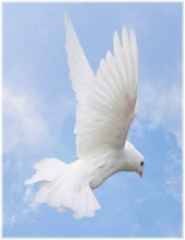 Jackie G. Schroeder, 62 of Castile, passed away on April 2, 2014 at Strong Memorial Hospital in Rochester. She was born in Warsaw on April 21, 1951 to the late Adelbert (Agnes Armour) Kelly. Mrs. Schroeder worked at the Champion Company in Perry for 20 years, she cooked at Warsaw Elementary for 12 years, and she ran the cafeteria at the Wyoming Country Fair, along with bartending and cooking at the VFW for 25 years. Jackie was a longtime member of the VWF Ladies Auxiliary. She was a fantastic caretaker, devoted grandmother, always cooking, baking and she was very passionate about taking care of her family. She is preceded in death by a brother-in-law Elwood Claude.
She is survived by her beloved husband Rick Schroeder of Castile; sons Jeremy (Jennifer) of Silver Springs; Timothy (Naomi) of Castile; Shawn (Christine) of Short Track; Shane (Kelly) Schroeder of Rossburg; sister Jean Claude of Perry Center; brother James (Cheryl) Kelly of FL; 6 grandchildren, 2 great-grandchildren, along with several nieces, nephews, great-nieces and great-nephews.
Friends are invited to call on Friday April 4, 2014 from 4 to 8 PM at Eaton-Watson Funeral Home, LLC. 98 North Main St. Perry, New York 14530. 11:00 AM Funeral Services will be held on Saturday April 5, 2014 at the Funeral Home.
Memorials may be made to the Castile Rescue Squad P.O. Box 338 Castile, NY 14427 or to the VFW Post 5009 Ladies Auxiliary 20 Washington Blvd. Perry, NY 14530. For more information please call (585) 237-2626 or to leave a message of condolence visit www.eatonwatsonfuneralhome.com. Arrangements completed by Eaton-Watson Funeral Home, LLC. 98 North Main Street Perry, New York 14530.