April 18, 2014 - 11:46am
TERESA RUSSO
posted by
Michael Tomaszewski
.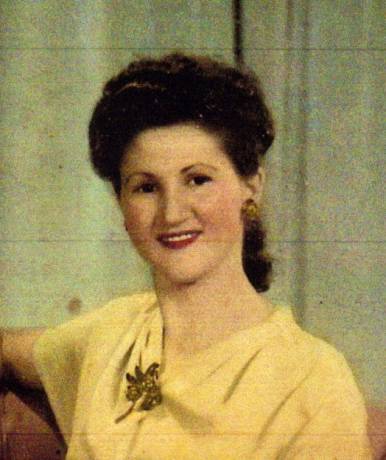 TERESA RUSSO – Age 90, of Batavia, died Sunday evening April 13, 2014 at the LeRoy Village Green Nursing Home. She was born November 26, 1923 in Buffalo, NY, a daughter of the late Joseph & Rose (Buscaglia) Russo, she was also preceded in death by a sister, Frances Alfieri and brother, Nunzio Russo.
     Ms. Russo was a local waitress at many area restaurants for over 60 years, a fan of OTB and up to the age of 88 she rode her bicycle as her main mode of transportation.
     Surviving is her loving brother, John (Betty) Russo of Batavia along with many nieces and nephews.
     There is no prior visitation, family & friends are invited to celebrate her Mass of Christian Burial 10:00 a.m. Saturday April 26, 2014 at Resurrection Parish (St. Joseph's Site), 303 East Main Street Batavia, New York 14020. Burial will be in St. Joseph's Cemetery and memorials in her memory are suggested to Genesee Cancer Assistance 16 Bank Street Batavia, New York 14020 and for more information please go to www.tomaszewskifh.com or call Michael at (585)343-7500.
THE FAMILY OF TERESA RUSSO IS BEING CARED FOR BY THE MICHAEL S. TOMASZEWSKI FUNERAL & CREMATION CHAPEL, LLC 4120 WEST MAIN STREET ROAD BATAVIA, NEW YORK 14020.