Image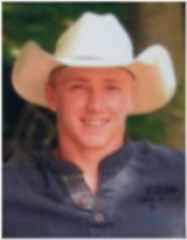 Anthony J. Pries, age 25, of Perry died on Monday April 21, 2014 at the Strong Memorial Hospital in Rochester from injuries sustained in a motorcycle accident. He is preceded in death by his grandfathers Thomas Scharet Sr. who died in 1992; Ernest Pries who died in 2001; aunt Sue Stewart and uncle Thomas Scharet Jr.
He was born in Warsaw. New York on July 27, 1988, a son of William and Joann (Scharet) Pries. Anthony was a graduate of Perry Central High School, he was currently a plumber for Mr. Rooter in Rochester, he had previously worked for the Pingrey and Parker farms, Letchworth State Park and delivered the Batavia Daily News as a child. He enjoyed riding his motorcycle, hunting, working on vehicles and hanging out with friends and family.
He is survived by his parents: William and Joann (Scharet) Pries of Perry, a brother: Zack (Rachel Miller) Pries of Perry, a nephew: Matthew Joseph Pries, grandmothers: Isabel Pries of Warsaw and Bonnie (Carl) Wass of Warsaw, along with many aunts, uncles, cousins and friends.
Friends are invited to call from 10-11:00 AM on Friday April 25th at the Mt. Zion Tabernacle Church 5503 Broughton Rd. in Silver Springs, where services will follow at 11:00 AM. He will be laid to rest at Warsaw Cemetery.
Memorials may be made to the family. For more information please call (585) 237-2626 or to leave a message of condolence visit www.eatonwatsonfuneralhome.com. Arrangements completed by Eaton-Watson Funeral Home, LLC. 98 North Main Street Perry, New York 14530.