April 22, 2014 - 3:55pm
Rose Marie Pillo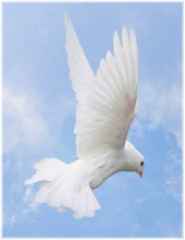 Rose Marie Pillo, 81 of Batavia, passed away peacefully on Tuesday April 22, 2014 at United Memorial Medical Center in Batavia. She was born on August 23, 1932 in Batavia to the late Philip (Rose Sanfratello) Pillo. She is preceded in death by a brother Philip Pillo Jr. and sister-in-law Margaret Pillo.
Ms. Pillo worked at Genesee Lumber for 40 years. She was a longtime member of St. Anthony's Church, the Holy Name Society, Altar and Rosary Society and St. Nicholas Society.
Rose Marie is survived by two brothers Angelo (Shelia) Pillo of Byron; Carl Pillo of Batavia, along with several nieces and nephews.
Friends are invited to call on Friday April 25, 2014 from 4-8PM at Gilmartin Funeral Home & Cremation Company, Inc 329-333 West Main Street, Batavia New York 1420. Prayers will be recited 11:30 AM on Saturday April 26, 2014 followed by a 12:00 Noon Mass of Christian Burial at Resurrection Parish 303 East Main St. Batavia, New York 14020.  She will be laid to rest at St. Joseph's Cemetery in Batavia.
 In lieu of flowers memorials may be made to Crossroads House 11 Liberty St. Batavia NY 14020.  To leave a message of condolence please visit www.gilmartinfuneralhome.com or for more information call (585) 343-8260. Arrangements completed by Gilmartin Funeral Home & Cremation Company, Inc. 329-333 West Main Street Batavia, New York 14020.