April 24, 2014 - 3:42pm
Ruth E. Halsey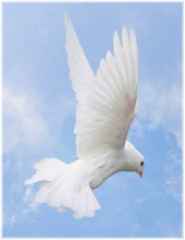 Ruth E. Halsey, 96, of Perry died on April 22, 2014 at the Wyoming County Community Hospital in Warsaw.  She was born  July 1, 1917 in Warsaw, New York to the late Leslie (Jessie) Wilklow. 
Ruth was a graduate of Warsaw High School.  She and her husband owned and operated Lake Road Farm Products and Larry's Barbeque in Horseheads, NY from 1952-1968.  She also worked at Bailey's Sewing Center in Perry for 7 years.  Ruth was a member of the First Congregational Church in Perry Center, Perry Senior Social Club and Council of Rural Woman.
Along with her parents, Ruth is preceded in death by her husband Lawrence who died in 1968, a daughter Diane Stedge, a brother Carol Wilklow, and sisters; Lucille Scholes and Esther Jamowicz.
Ruth is survived by two sons; David Halsey of Castile and Richard Halsey of Rochester, two grandchildren; Martin Stedge and Nancy Burd, two great grandchildren along with several nieces and nephews.
There will be no prior calling hours. A Graveside Service will be held on Saturday April 26, 2014 at 1:00PM at Grace Cemetery in Castile.  
For more information please call (585) 237-2626 or to leave a message of condolence please visit www.eatonwatsonfuneralhome.com. Arrangements completed by Eaton-Watson Funeral Home, LLC. 98 North Main Street Perry, New York 14530.