April 27, 2014 - 7:44am
Joseph L. Tremblay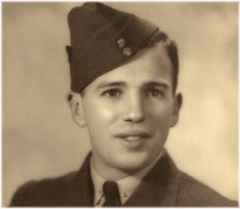 Joseph L Tremblay, 93, of Perry passed away peacefully on Friday April 25, 2014 at NYS Home for Veterans in Batavia.  He was born February 10, 1921 in Vermont.  Joseph was a WWII and Korean War veteran in the US Army and was preceded in death by a son, Patrick J. Tremblay, Vietnam War in 1968.
He is survived by 5 sons and 1 daughter; Michael (Mary) of Prattsburg, NY; Tony (Patricia) of Cohocton, NY; Marie (John) Nettnin, Perry, NY; Francis (Judy) of Rochester, NY; Peter (Pam) of Coudersport, PA, Henry (Jeanine) of Georgia;  11 grandchildren, 20 great grandchildren and 1 great-great granddaughter along with many nieces and nephews.
Joseph loved gardening, flowers and vegetables.  He also loved drawing and painting and was involved in the Grandparents Program and volunteered at Avoca and Perry Elementary Schools.
There will be no prior calling hours.  A private graveside service will be held by the immediate family.  Mr. Tremblay will be laid to rest in St. Michael's Cemetery on Shelly Road in Livonia, NY
For more information please call (585) 237-2626 or to leave a message of condolence please visit www.eatonwatsonfuneralhome.com. Arrangements completed by Eaton-Watson Funeral Home, LLC. 98 North Main Street Perry, New York 14530.