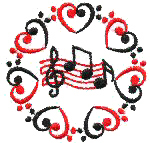 LeRoy ~ MaryLou Fillette, age 60, of East Main Road, passed away Friday afternoon (June 6, 2014) at Rochester General Hospital after an unexpected illness.
     She was born November 25, 1953 in Batavia, a daughter of the late Frank and Theresa Privitera Fillette.
     MaryLou will be remembered as a very loving and cheerful person, who loved people and knew how to live life to the fullest.  She loved all kinds of music and had a wonderful singing voice that she shared in the choir with her church family.
     She is survived by her uncle, Anthony Privitera, her beloved pet, Hazel, many loving cousins, dear friends and her church family.
     Family and friends are invited to attend MaryLou's Memorial Mass on Wednesday, June 11 at 7:00 P.M. at Our Lady of Mercy Parish, St. Peter's Church, 44 Lake St., LeRoy.  Interment will be private in St. Francis Cemetery.  Memorials are suggested to her church.
     Your memories and condolences may be offered to MaryLou's family at www.falconefuneralhome.com
     Ms. Fillette and her family are being cared for by the Falcone Family Funeral & Cremation Service Inc.