June 10, 2014 - 2:49pm
Maggie (Marsha) L. Miller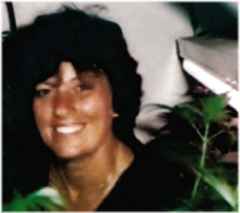 Maggie  (Marsha) L. Miller, 65, of Batavia passed away on Sunday June 8, 2014 at Strong Memorial Hospital. She was born on August 29, 1948 in Batavia to Edward A. Miller of Batavia and the late Hazel May (Kelsey) Miller. She is preceded in death by her brother Russ Miller.
Maggie, a gypsy woman who wore that badge with honor, marching through life to the beat of several different drums. The one with the deepest, truest tone was the one that held her love and pride of family. Starting with her parents that she came home to care for.  The siblings that she admired for who they were, and the many nieces and nephews that she would cheer on, through their accomplishments, even if it was just through her Facebook page. Then there were her girls, that's what she called us, her girls, no matter what we did. It took a long time to travel back down that road, but her girls were who she loved and admired most. With them came the next generations of love, trust and acceptance. Her love did not end with people, it reached out further and deeper. When you're a woman of such insight, strength, and knowledge how can it be contained? It showed in her love for animals, especially horses, dogs and cats. Her love of nature and the peace that flowed just by being still, but also in the thunder that rolled when passions flew when she faced down adversity, in defense of a belief or someone she loved. She stood for her convictions and made no apologies for them, always holding true to herself. There will always be coffee ready for you. We love you Mom.
Maggie is survived by her daughters Cerrie (Anthony) LaPlante of VA,  Amy Connolly of East Bethany, S. Michelle (Doug) Connolly-Kelly of VA, Tammy (Kevin) Sandeen of MI; former husband twice over Bruce S. Connolly of LeRoy; best friend for over two decades Walter "Skeeter" Blatt of Batavia; brothers Roger (Judy) Miller of VA, Greg (Ann) Miller of East Bethany, Jeff Miller of FL, Paul (Sherri) Miller of Alexander and sisters Paula (George) Miller-Schaefer of VA, Vicki (Jeff) Wolak of East Bethany,  Belinda (Rick) Miller-Cox of East Bethany; 20 grandchildren, 9 ½ great grandchildren, along with many nieces and nephews.  
There will be no prior calling hours. A memorial barbeque will be held on July 12, 2014.  Location and time are to be determined at a later date.
In lieu of flowers memorials may be made to the family to be distributed to various charities. To leave a message of condolence please visit www.gilmartinfuneralhome.com or for more information call (585) 343-8260. Arrangements completed by Gilmartin Funeral Home & Cremation Company, Inc. 329-333 West Main Street Batavia, New York 14020.