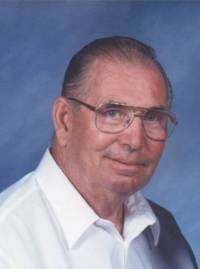 LeRoy ~ James M. "Pat" McGrath, age 88, of  The Greens of LeRoy, passed away Tuesday morning (June 17, 2014) at Hospeace House in Naples, N.Y.
     Mr. McGrath was born October 20, 1925 in Batavia, a son of the late Evangeline Lamendola and stepfather James Lamendola.
     He was a lifelong LeRoyan, loved and excelled at sports and was a member of the LeRoy Country Club for many years.  He was recently inducted into the LeRoy Sports Hall of Fame. He also worked to support Notre Dame High School in Batavia for many years.  He served his country as a Merchant Marine during World War II.
     Mr. McGrath is survived by his loving wife of 63 years, Marian Crnkovich McGrath; daughter, Kathleen (Terry Donahue) McGrath-Donahue of Penn Yan; son, Thomas (Michele) McGrath of Williamsville; grandchildren, Melanie (Tyler) Drysdale and Michael (Julie Trifilo) McGrath; step-grandchildren, Heather Donahue-Smith and Ryan Donahue; great-grandchildren, Michael McGrath and Parker Drysdale and step-great-grandchildren, Connor Smith and Hannah Smith.
     Family and friends may call on Friday from 3 ~ 7 PM at the Falcone Family Funeral & Cremation Service Inc., 8700 Lake Road (Rt. 19), LeRoy.  His Rite of Christian Burial will be on Saturday at 10:30 AM at Our Lady of Mercy Parish, St. Joseph's Oratory, 25 Lake Street, LeRoy, with interment to follow in St. Francis Cemetery.
     In lieu of flowers, memorials are suggested to Ontario-Yates Hospice, 756 PreEmption Road, Geneva, N.Y. 14456.
     Your memories and condolences may be offered to Mr. McGrath's family at www.falconefuneralhome.com.