July 4, 2014 - 1:23pm
MICHAEL F. PEHRSON
posted by
Michael Tomaszewski
.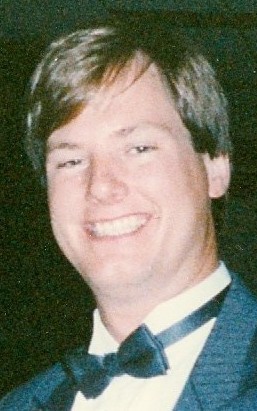 MICHAEL F. PEHRSON - Age 51, of Batavia, proud owner of Franklin Street Electric, died suddenly Monday afternoon June 30, 2014 in Mendon from injuries he sustained in a motor vehicle accident. He was born September 28, 1962 in Mankato, MN a son of Donald & Audrey (Olson) Pehrson of Batavia.
   Mike was a veteran of the US Marine Corps where he served as an Arctic expert and loved the time spent traveling the world. He was the owner/operator of Franklin Street Electric for the past 23 years with much of his work in the Monroe county area being a subcontractor for Woodstone Custom Homes, Inc.
   Many years ago The "Ooch" Family camping group was formed and over the years some of Mike's happiest and most memorable moments were spent on these trips. He enjoyed his neighbors on Franklin Street and was always there to lend a helping hand. Mike enjoyed bowling and golf and achieved the famed "hole-in-one", he loved his four legged companions and will be remembered as a generous, caring, giving man.
   Mikes family was most important to him, he was the best uncle to his 18 nieces and nephews, his "first children" until his most heartfelt time when he and Deirdre made their adventurous journey to Russia to adopt Lidia & Dylan and complete their family. From that day on Mike was an incredible dad, he was an assistant scout leader for Dylan & Troop #6069, assistant coach for Lidia's softball team, "Batavia Angels" and was always there to cheer on his kids at hockey, baseball and soccer. He was so very proud of his family and the life that he and Deirdre built together and those memories will live on forever.
   Surviving along with his parents, is the love of his life the past 24 years, Deirdre (McGinnis) Pehrson of Batavia; his beautiful children, Lidia and Dylan at home; brothers and sisters, Deborah (Anders) Hagelin of Idaho, Timothy Pehrson of Batavia, Daniel (Laura) Pehrson of TX, Cynthia (John) Canale of Batavia, Barbara (Charlie) Pangrazio of Elba and Christine (Erik Salute) Pehrson of Batavia; sisters-in-law, Denise (Donnie) Bullard of Saratoga Springs, NY and Cathy (Tony) DeMare of Elba; nieces and nephews, Ben, Matt & Mackenzie Bullard; Rebecca & Nathan Canale; Chelsie, Marissa, Spencer & Jacob Pangrazio; David, Jayd & Kaylee Bodin; Michael & Lauren Pissott; Joshua & Amber Pehrson; Amanda & Jessica DeMare along with many friends, neighbors past & present.
   Family and friends may visit from 4-8 p.m. Monday July 7, 2014 at the Michael S. Tomaszewki Funeral & Cremation Chapel, LLC 4120 West Main Street Road, New York 14020. Please gather at St. Paul's Lutheran Church  31 Washington Ave. in Batavia on Tuesday July 8 where Michael's funeral services will take place at 10:00 a.m. He will be laid to rest in Grand View Cemetery with full military honors and memorials in his memory are suggested to the family for a future memorial in his name.           
Please share your memories of Mike, with his family at www.tomaszewskifh.com and for more information call Michael at (585)343-7500. 
THE FAMILY OF MICHAEL F. PEHRSON IS BEING CARED FOR BY THE MICHAEL S. TOMASZEWSKI FUNERAL & CREMATION CHAPEL, LLC 4120 WEST MAIN STREET ROAD BATAVIA, NEW YORK 14020.