July 6, 2014 - 4:04pm
John S. Balbick
posted by
Ronald Konieczny
.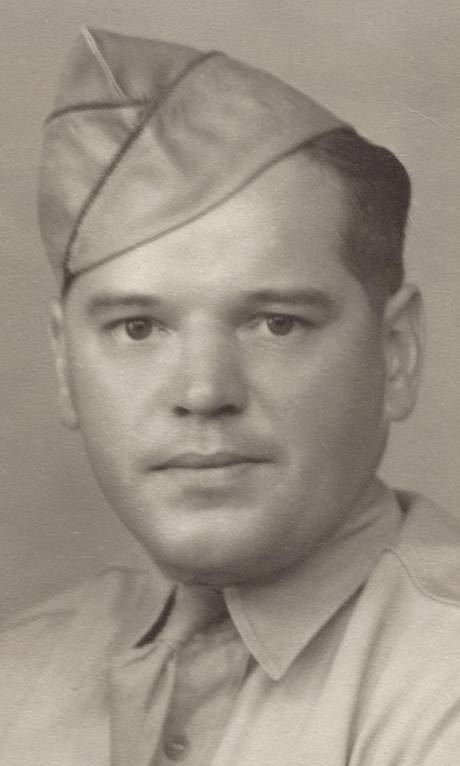 John S. Balbick, 99, of Batavia, died Friday (July 4, 2014) at the New York State Veterans Home at Batavia.
He was born in Buffalo on April 16, 1915, a son of the late John and Mary Grudzien Babiarz.  He was retired from the former Metal Ade Co. in Rochester where he was a sheet metal fabricator.  Mr. Balbick served with the US Army during WW II from 1943 to 1946.  He participated in the Battle of the Bulge and attained the rank of T-5. He was a longtime member of Resurrection Parish and a member of the St. Joseph Holy Name Society and VFW Post 1602 in Batavia. Among his hobbies were dancing, being with family and friends gardening and golfing.  You could always count on him for helping others with any type of repair.  He had great faith. 
Surviving is his wife of over 65 years Gladys Chaya Balbick.  One son and daughter in law, City of Batavia Court Judge Robert (Jane) Balbick of Batavia.  Three daughters and sons in law, Mary Anne (Ronald) Metz of Batavia, Elizabeth (Derek) Genesky of Batavia and Nancy (Edmund Schichtel) Balbick of Middlebury.  Eight grandchildren, seven great grandchildren and several nieces and nephews also survive.  He was the brother of the late, William Balbick, Bertha Genesky and Sophie Bowers. 
Friends and family may offer their condolences, thoughts and fond memories on Sunday (July 6, 2014) from 5 to 9 pm at the J. LEONARD MCANDREW FUNERAL HOME, LLC, 2 BOGUE AVE., BATAVIA.  Prayers will be Monday at 8:45 am at the funeral home followed by a Mass of Christian Burial at 9:30 am at Resurrection Parish (St. Joseph's Campus).  Entombment with full military honors will follow at St. Joseph Cemetery.
Those desiring may make memorial contributions in the form of Mass Offerings, Notre Dame High School or St. Joseph's School.
Expressions of condolence may be made at: www.mcandrewfuneralhomes.net.
ARRANGEMENTS WERE ENTRUSTED TO THE J. LEONARD MCANDREW FUNERAL HOME, LLC, 2 BOGUE AVE., BATAVIA, NY 14020. RONALD KONIECZNY II, DIRECTOR & PROPRIETOR.