Image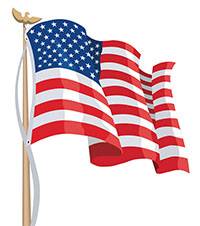 Robert S. Williams, 92, of Oak Brook Commons, died on Friday July 4, 2014, at his residence. He was born on August 14, 1921 in Utica and was the son of the late William S. and Ruth Morris Williams. He graduated from the Utica Free Academy and had attended SUNY Oswego.
He was a veteran of World War II serving with the Army Corps of Engineers. He retired from the Graham Manufacturing Company in Batavia after many years of service. Robert was active in many community organizations in Batavia, as well as serving as president of the Rotary Club.
Memorial service will be held Tuesday at 3:00 p.m. in the Gordon C. Emerick Funeral Home, 1550  Route 9 in Clifton Park.
Private interment will be in the Riverside Cemetery in Oswego.
Memorial contributions may be made to: Community Hospice of Schenectady, 1411 Union St., Schenectady, NY  12306.
Arrangements have been entrusted by the family to the Gordon C. Emerick Funeral Home, 1550 Route 9, Clifton Park, New York 12065, 518-371-5454,  [email protected]