July 10, 2014 - 11:29am
Robert L. Jeffres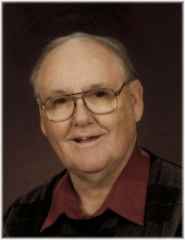 Robert L. Jeffres, age 76, of Wyoming, died on Tuesday July 8, 2014at Strong Memorial Hospital in Rochester. He was born in Batavia, New York on October 21, 1937 a son of the late Lawrence and Harriett Knox Jeffres. He is preceded in death by a sister Joyce Jeffres Moone.
Robert was a graduate of Pavilion High School, he was a self employed farmer with his sons owning R.L. Jeffres and Sons Inc. in Wyoming. He served with the US National Guard. He enjoyed working on the farm, traveling, bowling, golfing, watching sporting events either professional or watching his children or grandchildren playing at school or collage, he was a New York Yankees fan, he loved to laugh and was known to have a great sense of humor. He was a member of the Wyoming Presbyterian Church in Wyoming, a former member of the Pavilion Fire Department, a member of the Pavilion Exempt Firemen, Botts-Florito American Legion Post 576 in LeRoy, and a member of the Moose Lodge #560 in Warsaw.
He is survived by his wife: Shirley (Sage) Jeffres whom he married on March 5, 1960, a daughter: Cathleen (Charles) Penders of Wyoming, 3 sons: James (Kelly Farewell) Jeffres, Daniel (Marjorie) Jeffres, and Thomas (Karen) Jeffres all of Wyoming, a sister: Martha Morgan of Warsaw, 10 grandchildren, 4 great grandchildren, along with many nieces and nephews.
Family and friends may call from 2-4 and 7-9 PM on Saturday July 12, 2014 at Eaton-Watson Funeral Home, LLC 98 North Main Street Perry, NY 14530. A private service for family will be held on Sunday July 13, 2014, 2:00 PM at the Funeral Home. He will be laid to rest in Wyoming Cemetery.
In lieu of flowers memorials may be made to the Pavilion Fire Department P.O. Box 156 Pavilion, New York 14525 or to the Donor's Choice. For more information please call (585) 237-2626 or to leave a message of condolance visit www.eatonwatsonfuneralhome.com. Arrangements completed by Eaton-Watson Funeral Home, LLC. 98 North Main Street Perry, New York 14530.