July 10, 2014 - 11:35am
Doris B. Barrett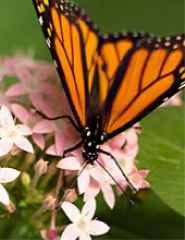 Doris B. Barrett, age 85, of Geneseo formerly of Leicester, died on Wednesday July 9, 2014 at her home. She was born in Covington, New York on June 25, 1929 a daughter of the late Merrill and Marian Woeller Boyd. She is preceded in death by her husband William H. Barrett in 2012.
Doris was a 1948 graduate of Pavilion High School. She worked for the former Little Studio in Perry as a photo assistant starting in 1960 and retiring in 1999. She was a member of the First Congregational Church in Perry Center, The Order of Eastern Star Chapter #497 in Perry, a former Perry Garden Club member, former Trustee of the Wyoming County Historical Pioneer Association and former member of the Castile Historical Club.
She is survived by 2 daughters: Betty (Larry) Ressue of Newark, NY, Susan (James) Elkins of Woodstock, GA. a son: Robert Barrett of Athens, TX.,3 sisters: Ellen Barrett of Avon, Charlotte Olsen of Geneseo, and Gladys (Stanley) Roger of LeRoy, a brother William Boyd of Canada, 7 grandchildren, 8 great grandchildren, along with many nieces and nephews.
Family and friends are invited to call on Monday July 14, 2014 from 3 to 7 PM at Eaton-Watson Funeral Home, LLC. 98 North Main Street Perry, New York 14530. An 11:00 AM Funeral Service will be held on Tuesday July 15, 2014 at the Funeral Home. She will be laid to rest in Leicester Cemetery.
Memorials may be made to the First Congregational Church 7205 Rt. 20A Perry, NY 14530, Order of Eastern Star Chapter #497 19 Chestnut St. Perry, NY 14530, or to the Livingston County Hospice 2 Livingston Co. Campus Mt. Morris, NY 14510. For more information please call (585) 237-2626 or to leave a message of condolance visit www.eatonwatsonfuneralhome.com. Arrangements completed by Eaton-Watson Funeral Home, LLC. 98 North Main Street Perry, New York 14530.