July 21, 2014 - 2:56pm
Ruth Gibson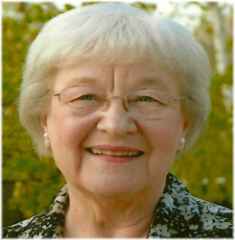 July 20, 2014, at age 83, Ruth Gibson of Perry passed away. Survived by her son Mark Gibson, daughter-in-law Marie of Rush, two grandchildren, Corey and Nicole, and Brother Herbert J. Hawley of Henrietta as well as numerous nieces and nephews.  Her Husband Paul Gibson whom she was married to for 54 years , Mother and Father Marian Knox Hawley and Fred Hawley and Brother Fred Hawley Jr predeceased her. 
Ruth was born on September 21, 1930 and lived her entire life in Perry Center.  She graduated from SUNY Geneseo in 1956 with a degree in speech pathology, which became her life-long passion.  She was involved with Geneseo Alumni and received the SUNY Geneseo Meritorious Service Award and served on the Geneseo Alumni Board for many years.
She was a teacher in Warsaw and Wyoming schools and taught at Perry Central Schools from 1965 to 1992.  She supervised AFS and Rotary exchange for 45 years and was a second mother to many students from across the globe.  She loved to travel and visited some of her students in Italy, France and Switzerland.  Ruth directed many plays with Perry Central Drama Club and Perry Players.  She loved theatre, opera and the arts. Ruth was also a member of the Perry Rotary club and received their Paul Harris Fellow twice. She was a founding member of Project Read, worked extensively with Literacy Volunteers and was involved with the Perry Public Library.
From these many connections, she gained life-long friends and greatly valued her relationships with each and every one.  She had a kind heart and wanted to help anyone in need.  Her legacy was to try to make the world a better place through her many volunteer efforts.  She carried sincere pride for her son and grandchildren.  In later years, with her mobility decreasing, the phone and her computer remained her lifeline to continue to reach out and touch the world.  She will be greatly missed but her spirit will carry on in the hearts of all those she inspired on a daily basis. 
Thank you to everyone for your kind words and support extended to our family during this difficult time. Please join us for calling hours at Eaton Watson funeral home on Tuesday, July 22 from 3-7 pm and a celebration of her life on Wednesday, July 23 at 1 pm also at Eaton Watson Funeral home located at 98 Main Street North, Perry, NY 14530.
She will be laid to rest at Prospect Hill Cemetery in Perry Center.
Memorials in honor can be made to the Perry Rotary Club P.O. Box 103 Perry, New York 14530; Perry Public Library 70 N. Main St. Perry, New York 14530 or the charity of your choice. For more information please call (585) 237-2626 or to leave a message of condolence please visit www.eatonwatsonfuneralhome.com. Arrangements completed by Eaton-Watson Funeral Home, LLC. 98 North Main Street Perry, New York 14530.