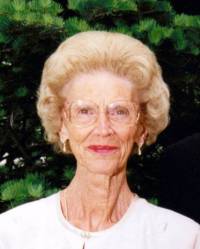 LeRoy ~ Maureen C. Miggins, age 88, of Munson Street, passed away Wednesday afternoon (August 20, 2014) at the LeRoy Village Green Nursing Home.
     Mrs. Miggins was born June 24, 1926 in LeRoy, a daughter of the late Clarence and Mary Carolan Blood.
     She will be remembered as a loving wife, mother and grandmother, who was a practical joker, especially around the holidays.  She also thoroughly enjoyed shopping and gardening.  She was a retired sales clerk, having worked at both the Bette Shoppe and Economy Store.
     She is survived by her loving husband of 67 years, Francis E. Miggins, her son, Michael (Kay) Miggins of LeRoy and her daughter, Phyllis (Gerald) Ashley of LeRoy, grandchildren, Carrie (Mark) Baubie, Brian (Heather) Ashley, Robert (Lori) Miggins and Patrick (Raelle) Ashley; great-grandchildren, Nicholas and Brody Baubie, Devin Sherman, Cole Ashley, Taylor, Morgan and Dylan Miggins and Jackson Ashley; sister-in-law, Barb Brown, along with several nieces and nephews.
     She was predeceased by her siblings, Rosemary (Larry) Scheffreen, Betty (Victor) Stella and Richard Blood.
     There are no prior calling hours. Services and interment will be private at the convenience of the family.  Memorials are suggested to the "Activities Fund" at the LeRoy Village Green Nursing Home, 10 Munson St., LeRoy, NY 14482.
     Your memories and condolences may be offered to Mrs. Miggin's family at www.falconefuneralhome.com
     Mrs. Miggins and her family are being cared for by the Falcone Family Funeral & Cremation Service Inc.