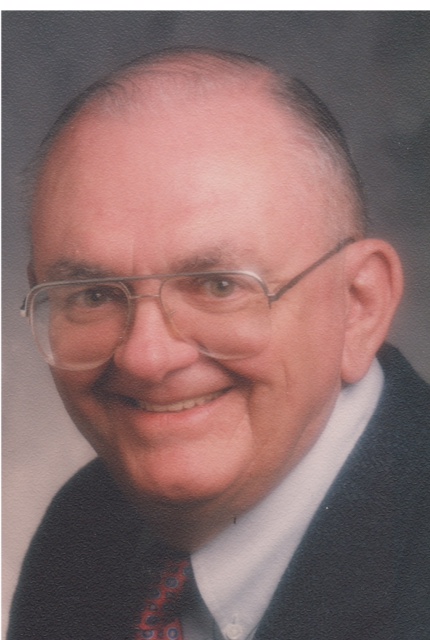 Batavia - James J. Youll, 85, of Batavia, passed away Tuesday, (September 16, 2014) at United Memorial Medical Center, in Batavia following a lengthy illness.
Mr. Youll was born July 3, 1929 in Buffalo, a son of the late James B. and Catherine (Barry) Youll.
Jim was a member of the First United Methodist Church of Batavia.  He served his country honorably with the Army, where he was a paratrooper. 
Jim was a photographer extraordinaire and after obtaining a Bachelor's degree from RIT, he worked for Murray Lawing Studio in Batavia until 1965 when he began his career with Kodak.  He retired in 1986 as the head of the color lab.
He loved fly fishing, model trains and ships, and dogs; especially Maggie and Gracie.  He was an avid Buffalo Bills fan.
After retirement, he and Shirley bought an RV and traveled the country making a stop in almost every state. 
He is the husband of Shirley (Gubb) Youll, of Batavia.  The two were married May 5, 1956 in Elba.
Surviving along with Shirley is his daughter, Susan (Rev. Bill) Hockey of Batavia; and sisters-in-law, Yvonne Youll of Batavia, and Maxine Gubb of Elba.  Jim is also survived by 8 nieces and nephews as well as many great nieces and great nephews, cousins, and friends.
He is preceded in death by his brother, Richard Youll and a brother-in-law, Arthur Gubb.
Friends may call on Monday from 4 to 8 p.m. at H.E. Turner & Co, Inc., 403 East Main St., Batavia.  Jim's Funeral Service will be at 11:00 AM, Tuesday, (September 23, 2014) at the First United Methodist Church, 8221 Lewiston Road, Batavia.  Those wishing may make memorial contributions to the First United Methodist Church of Batavia.
Burial will be in Maple Lawn Cemetery, Elba.  Please leave a condolence, share a story or light a candle at www.bataviafuneralhomes.com.