October 6, 2014 - 3:04pm
Bennie W. Swanson Jr.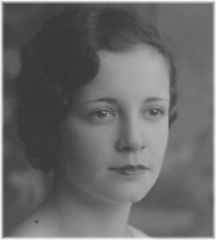 Bennie W. Swanson Jr., 93, of East Pembroke passed away on Sunday October 5, 2014 at the Batavia VA Medical Center. He was born on April 23 1921 in Cheektowaga. He was the son of the late Bennie (Anna Boyle) Swanson Sr. He is preceded in death by his wife Margaret Holnbeck Swanson, son Nels Swanson, Brothers Pat, Edward, William, John and Robert Swanson and Sister Annabelle Stellrecht.   
Bennie was retired from Local 22 Buffalo Plumbers & Pipe Fitters Union where he was a pipe fitter. He was a World War II Navy Veteran, Life Member of Local 22, member of VFW Post 7962 in Alden, former member of East Pembroke Fire Department, Life Member of Coon Hunters Club in East Pembroke. Bennie enjoyed farming and spending time with his grandchildren.
Bennie is survived by his children Robert (Patricia) Swanson, Stephen (Becky) Swanson all of Batavia, Benjamin (Susan) Swanson of Corfu, Mary (Jay) Horvath of Doylestown, PA, Margaret (Craig) Weber of Loveland, OH, Holly (Paul) Dougherty of Pavilion, Rose (William) Massett of Silver Springs, and Raymond Swanson of E. Pembroke; daughter-in-law Susan Shockley of Nashville; sister Marie Wynnings of Honeoye; 16 grandchildren, 8 great-grandchildren along with many nieces and nephews.
Friends are invited to call on Monday October 13, 2014 from 4 to 8 PM at Gilmartin Funeral Home & Cremation Company, Inc. 329-333 West Main Street Batavia, New York 14020. Funeral Services will be held on Tuesday October 14, 2014 at 11:00 AM at High Point Community Church, 1163 Main Road, Corfu, New York 14036. He will be laid to rest at Hillside Cemetery in East Pembroke.       
In lieu of flowers memorials may be made to Batavia VA Home Based Primary Care, 222 Richmond Ave, Batavia, NY 14020. For more information please call (585) 343-8260 or to leave a message of condolence please visit www.gilmartinfuneralhome.com. Arrangements completed by Gilmartin Funeral Home & Cremation Company, Inc. 329-333 West Main Street Batavia, NY 14020.