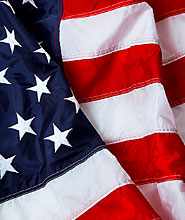 John J. Gavlak, 87, of Perry, died on Sunday October 26, 2014 at the VA Center in Batavia. He was born on June 15, 1927 in East Douglas, MA. to the late Julius (Susan Susienka) Gavlak.
He served with the Merchant Marines during World War II and with the US Army during the Korean Conflict. He is preceded in death by brothers Joseph and Francis Gavlak and a sister Helen Fox.
John retired from Cipriano Brothers Construction in Mt. Morris where he had worked for 36 years.
He was a former member of the Perry Kiwanis, and a member of the Perry VFW. He enjoyed gardening, reading, coin collecting, antiques, traveling and going to the casino. 
He is survived by his loving wifeRegina (Petrovitz) Gavlak whom he married on January 17, 1953; children Karen (Douglas) Heiby of Perry, Mary Jane Gavlak of Snowflake, AZ., Regina (Russell) Flint of Warsaw, David Gavlak of Syracuse, Steven Gavlak of Warsaw, Michael Gavlak of SanFidel, N.M.; sisters Pauline Gavlak of East Douglas, MA., Mary Plante of Manchaug, Ma.; brother Julius (Evelyn Cronin) Gavlak of Culver City, CA.; grandchildren Timothy (Bridget) Gavlak, Derek (Heather) Heiby, Devon (James) Abejo, Julie, Thomas,  John Grills; 2 great grandgrandsons Ethan and Trenton Gavlak, along with many nieces and nephews.

There are no prior calling and services will be held at a later date.
 
In lieu of flowers memorials may be made to the American Lung Association 55 W. Wacker Drive, Suite 1150, Chicago, IL 60601 or by visiting www.lung.org.  For more information please call (585) 237-2626 or to leave a message of condolence please visit www.eatonwatsonfuneralhome.com.  Arrangements completed by Eaton-Watson Funeral Home, LLC. 98 North Main Street Perry, New York 14530.