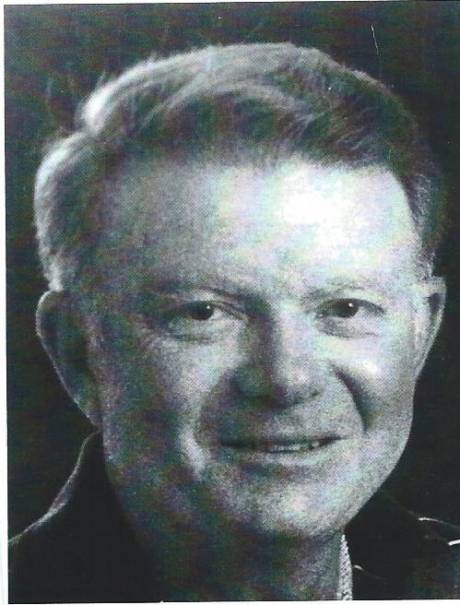 BATAVIA - Robert C. "Bob" Bird, of Batavia, New York died October 27, 2014 at UMMC.
He was born October 13, 1928 in Batavia, the son of Charles F. and Pearl (Morley) Bird.
He was very active in high school sports playing golf, basketball, baseball and football.  In 2002 he was honored to be among the first group inducted into the Batavia Blue Devils Athletic Hall of Fame.
In 1950, during the Korean War, he was drafted into the Army.  He was stationed in Germany where he played on the 2nd and 4th Division Golf Teams and played in the Berlin Open.  He was an Industrial Engineer at Sylvania and retired when the company closed their Batavia facility.  For several years he enjoyed working as a golf instructor at Terry Hills C.C.
Bob was a Member and Past-President of Stafford County Club.  In 1957 he set the course record of 65, which he held for many years.  He was Men's Club Champion sixteen times and was awarded an Honorary Membership in 2007.  Bob had his greatest golfing experience in 1984 when he qualified to play in the U.S. Senior Open at Oak Hill C.C. in Rochester, New York. His happiest days started at the YMCA where he would meet his lifelong friends for an early morning workout and swim - then out for coffee - then out to his second home at Stafford C.C. for an often profitable round of golf.  He lived the good life....
Although he had been in failing health for several years, he remained in good spirits and looked forward to going out for coffee with friends several mornings each week.
He is survived by his wife of 32 years, Shirley (Mitzi) Bird; step-daughter Christine Steves of Wisconsin, and step-son Jim (Kim) Peterson of Conesus Lake; grandchildren Damian, Monica, Colleen, Erin (Pete) and Shannon, and great-grandson Dominik.  He is also survived by his first wife, Arlene C. Bird, and their daughters Robin Connelly of Bel Air, Md. and Julie (Rodney) Smith; grandchildren Laura, Carin, Brian and Jordan. Also sisters-in-law Marilyn (Charles) Wilson of Missouri and June (Gene, deceased) of Maine. He was pre-deceased by his sister, Shirley Paine.  Also surviving are his brother-in-law, Ted Paine, nieces Peggy (John) Cunningham and Judy (George) Ziobrowski, nephew John (Sue) Mikel and their families.
At Bob's request there are no calling hours.  Friends and family are invited to share memories and celebrate Bob's life at a casual gathering to be held Thursday, October 30, 2014 from 6 to 8 pm at Bohn's Restaurant, Clinton St. Rd. Batavia. Bob chose to be cremated and his remains will be buried at Byron Cemetery where services will be private.  In lieu of flowers donations are suggested to a charity or organization of donor's choice.
To all of Bob's golfing friends he leaves this reminder, "KEEP YOUR HEAD DOWN AND FOLLOW THROUGH"
Please share a story, light a candle, or leave a condolence at www.bataviafuneralhomes.com. 
Arrangements were completed by the H. E, Turner & Co. Funeral Home of Batavia.