October 30, 2014 - 2:47pm
Claude Caudill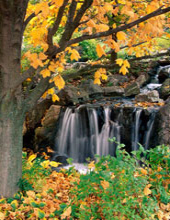 Claude Caudill, 84, of Leicester died on Wednesday October 29, 2014 at Strong Memorial Hospital in Rochester.  He was born on December 16, 1929 in Fusonia, Kentucky a son of the late Riley and Abby (Singleson) Caudill.  Claude retired from Lapp Insulator in LeRoy.  He enjoyed hunting and fishing.
He is survived by his wife Geraldine (Amburgy) Caudill whom he married on August 2, 1948. 3 sons, Norman (Debbie) Caudill of Wethersfield, Cleven (Theresa) Caudill of Perry, David (Cathy) Caudill of Perry, 4 daughters  Ruby Caudill of Batavia, Dorsy Caudill of Leicester, Claudia Caudill of Nunda, Abbie (John) Dueppengiesser of Perry; 17 grandchildren, many great grandchildren, along with many nieces and nephews.
Services will be held at the convenience of the family.  He will be laid to rest in Glenwood Cemetery in Perry.
For more information please call (585) 237-2626 or to leave a message of condolence please visit www.eatonwatsonfuneralhome.com.  Arrangements completed by Eaton-Watson Funeral Home, LLC. 98 North Main Street Perry, New York 14530.