November 17, 2014 - 4:05pm
Stephen A. Donley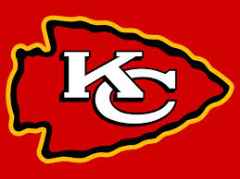 Stephen A. Donley, 68, of Batavia passed away on November 15, 2014 at Rochester General Hospital.  He was born September 29, 1946 in Naples, New York to the late Laverne (Myrtle Chrysler) Donley. Stephen is preceded in death by his wife Patricia Donley; brothers Dick and Arthur Donley; sisters Louise Donley and Elaine Dubois.
Stephen worked as a machinist for American Industries, Inc. formally known as LeRoy Industries.  He loved his family and was a loyal Kansas City Chiefs fan.
He is survived by his son, Brian Donley of Batavia; Daughter Lori Ann Donley of Batavia; brothers Leslie of Batavia and Jeff (Judy) Donley of Tennessee; sister Ruth Benz of Batavia along with many nieces and nephews.
There will be no prior calling hours and Funeral Services will be private.  He will be laid to rest in Elmwood Cemetery in Batavia.
In lieu of flowers memorials may be made to the family. To leave a message of condolence please visit www.gilmartinfuneralhome.com or for more information call (585) 343-8260. Arrangements completed by Gilmartin Funeral Home & Cremation Company, Inc. 329-333 West Main Street Batavia, New York 14020.