December 2, 2014 - 3:21pm
JOHN BAIOCCO
posted by
Michael Tomaszewski
.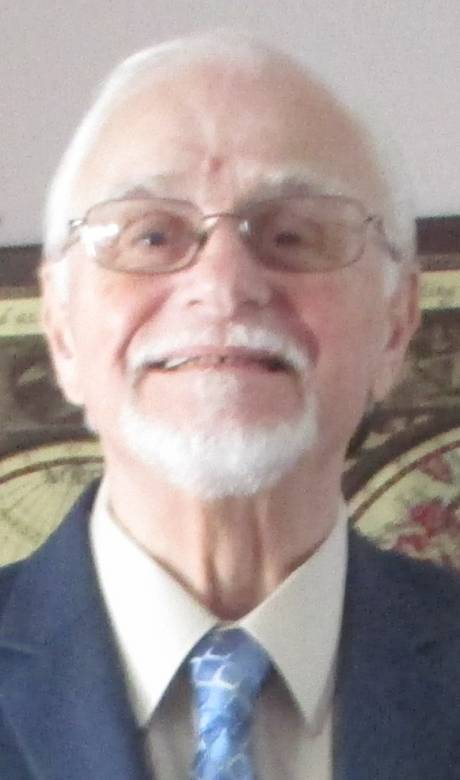 JOHN BAIOCCO – Age 74, of Batavia, died unexpectedly Sunday morning November 23, 2014 at Blake Medical Center in Bradenton, FL., surrounded by his loving family. He was born May 26, 1940 in Buffalo, NY to the late Louis and Jeanette (Santilli) Baiocco.  
   John was a member of Ascension Parish (former St. Anthony's) for many years and was a proud veteran of the U.S. Marine Corp. He was a quality control supervisor for 24 years with GTE Sylvania, he later was employed at Pavilion Central School in the Maintenance Dept. John enjoyed outdoor sports, especially hunting, fishing and golf.
   Surviving is his beloved wife of 55 years, Serena (Irrera) Baiocco of Batavia; blessed with 3 loving children, Cheryle (Jon) Miller of TN, Deborah (Ken) Cartwright of Perry, NY and John (Joann) Baiocco of Batavia, NY; grandchildren, Melissa (Wayne) Ingram, Laura (Matt) England, Rachel (Thomas) Hughes, Emily Miller, Christopher (fiancé, Tiffany) Connolly, Sean Connolly, Amanda (Bill) Spoon, Kyle Connolly, Jeffrey (Cassie) Cartwright, Trisha (Craig) Yanni, Dan (Katherine) Cartwright, Rachelle (Brandon) Beers, Jake Cartwright, John Robert, Justin, Alyssa & Cameron Baiocco; great-grandchildren, McKenna, Jayden, Arianna, Riley, Zoe, Brayden, Callen, Alicia, Collin, Andrew, Addison, Adleyn, Jack and Adriana; brother, Robert Baiocco of Batavia; sisters-in-law, Loretta Martino of TN and Roselee (Gerard) Coffta of East Pembroke along with many loving nieces, nephews, godchildren, sponsors and his Florida family.
   The Baiocco's request family and friends to join them in John's Mass of Christian Burial 10:30 a.m. Friday December 5, 2014 at Resurrection Parish (St. Mary's Site) Ellicott Street Batavia, New York 14020, following mass please join the family at the Ascension Parish Center 17 Sumner Street to celebrate the wonderful life that John lived. In lieu of flowers, memorials in John's memory are suggested to the American Cancer Society 197 Summer Street Buffalo, New York 14222; James P. Wilmont Cancer Center 601 Elmwood Ave. Box 704 Rochester, New York 14642 or the Marine Toys for Tots Foundation c/o The Cooper Center 18251 Quantico Gateway Drive Triangle, VA 22172.  
Please share your memories of John, with his family www.tomaszewskifh.com and for more information please call Michael at (585)343-7500.
THE FAMILY OF JOHN BAIOCCO IS BEING CARED FOR BY THE MICHAEL S. TOMASZEWSKI FUNERAL & CREMATION CHAPEL, LLC 4120 WEST MAIN STREET ROAD BATAVIA, NEW YORK.