December 2, 2014 - 9:33pm
WILLIAM A. TROWBRIDGE
posted by
Michael Tomaszewski
.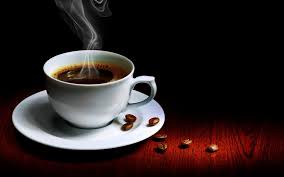 WILLIAM A. TROWBRIDGE – Age 57, of Batavia and formerly of Hornell, went home to be with the Lord Sunday November 30, 2014 at United Memorial Medical Center surrounded by his family. He was born August 14, 1957 in Hornell, NY a son of the late Glenn and Ruth (Mead) Trowbridge Sr., also preceded in death by his wife Carole J. (Johnson) Trowbridge and a brother, Glenn Trowbridge Jr..      
   Bill had a strong faith in the Lord and was a very active member in his former church in Hornell and most recently at City Church in Batavia. He was a former T-Ball coach, former member of the Hornell Volunteer Fire Dept., avid camper and enjoyed nothing more than his favorite beverage, a cup of coffee.
   He is survived by his son, Richard (Shawna) Frazier of Springville; step-children, Wendy C. (Brian) Smith of East Bethany, William A. White of Dansville, Jennifer (Roger) Raplee of Perry; brother, Michael (Jackie) Trowbridge of NC; sisters, Marie (Clarence) Williams of Hornell and Mary Lou (Lance) Fuller of NC; 2 grandchildren, 10 step-grandchildren, 11 step-great-grandchildren along with many nieces and nephews.     
   The Trowbridge family will be present from 10:00~11:00 a.m. on Saturday December 6, 2014 at CITY CHURCH 210 MAIN STREET BATAVIA, NEW YORK 14020 where a Celebration of Bill's Life will take place at 11 a.m.   
   The family requests memorials in his memory be made in the form of non-perishable food items to be donated to the City Church Food Pantry.
Please share your memories of Bill with his family at www.tomaszewskifh.com and for more information please call Michael at (585)343-7500.
THE FAMILY OF WILLIAM A. TROWBRIDGE IS BEING CARED FOR BY THE MICHAEL S. TOMASZEWSKI FUNERAL & CREMATION CHAPEL, LLC 4120 WEST MAIN STREET ROAD BATAVIA, NEW YORK.