December 31, 2014 - 10:14am
Ronald C. Blythe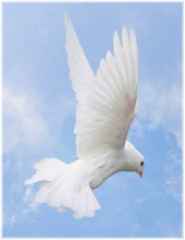 Ronald C. Blythe, age 73, of Batavia formerly of Perry, died on Monday December 29, 2014 at Strong Memorial Hospital in Rochester. He was born in Warsaw, New York on July 2, 1941 a son of the late J. Milton "Skip" and Marie (Reed) Blythe.
Ronald was a graduate of Perry High School, and he attended SUNY Alfred. He owned and operated Ron's Heating and Plumbing in Perry for many years. He was a former member of the Perry Fire Department. Ronald was a Ham radio operator and a pilot. He enjoyed hunting, fishing, flying planes and riding motorcycles.
He is survived by his wife Jeanette whom he married on July 26, 1990; son David of Rochester; 2 step-sons Jeremy (Karrie) Freeman of Henrietta and Nathan (Michelle) Behr of Sandy Hook, CT.; sister Jeanne (William) Gilbride of The Villages, Fla.; 3 brothers: Richard (Diane) Blythe of The Village, Fla., William (Linda) Blythe of Warsaw and Gary (Diane) Blythe of York; 4 step-grandchildren Olivia and Griffen Freeman, Trent and Sloan Behr along with many nieces and nephews.
Family and friends may call from 1-3 PM on Saturday January 3rd at the Eaton-Watson Funeral Home, LLC. 98 North Main Street Perry, New York 14530 where services will follow at 3 PM. He will be laid to rest in St. Joseph's Cemetery in Perry.
In lieu of flowers memorials may be made to the American Diabetes Association American Diabetes Association, 1701 North Beauregard Street, Alexandria, VA 22311 or to the American Kidney Foundation 30 East 33rd Street, New York, NY 10016. For more information please call (585) 237-2626 or to leave a message of condolence please visit www.eatonwatsonfuneralhome.com. Arrangements completed by Eaton-Watson Funeral Home, LLC. 98 North Main Street Perry, New York 14530.