April 8, 2015 - 12:47pm
John C. Ellis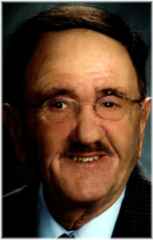 John C. Ellis, 71, passed away peacefully at Mercy Hospital, Buffalo on April 6, 2015 surrounded by his devoted family.  He was born in Batavia on September 23, 1943 to Elsie M. Woodworth (Tiberio-Ellis) and Charles J. Ellis. John was preceded in death by his fiancé Ruth Dutton, parents, step-father Deane P. Woodworth, and sister Sherry Woodworth Farnsworth.
He is survived by his loving children, Wayne Ellis of Fort Myers, Terry (Catrina) Penders, Tammy Nanni of Oakfield, Kathy (Donald) Park of Pavilion, Lynn (Gerald) Sanders of Batavia; sisters Ann Marie Ellis of Fort Myers, Susan (James) Moore of Valrico, Susan (James) Flagg of Tallahassee; brother James Woodworth of LeRoy. John's legacy includes his adoring 9 grandchildren, 2 great grandchildren, many cousins, nieces, nephews and special friends.
He worked as a highway equipment operator employed by the New York State Department of Transportation.  As an active member of St. Anthony Catholic Church and Ascension Parish, John demonstrated that his faith was always the center of his life. Throughout his life John enjoyed the great outdoors!   In his earlier years he camped with his children, raised horses, sponsored 4-H groups, and maintained a garden.  During his retirement years, when he wasn't traveling, one could find him spending time caring for his yard and flowers or you just might catch him sharing time with friends at the Pok-A-Dot.   John was proud to be a avid New York Yankee and Dallas Cowboy fan. He was the cowboy of the family.  Affectionately, he was called:  "Johnny Boots".  He liked everything western from his clothes to his music.  The message he left for us on his grave stone reads:  "Happy trails to you until we meet again!"
Come to CELEBRATE JOHN from 5-7 P.M. on Friday, April 10, 2015 at Gilmartin Funeral Home, 329-333 West Main St., Batavia.  A Prayer Service will be held at 7 P.M. A Mass of Christian Burial will be held at 10 A.M. on Saturday, April 11, 2015, Ascension Parish, 15 Sumner Street Batavia, New York 14020 followed by interment at the Morganville Cemetery, Stafford.
In lieu of flowers, donations may be made in memory of John to the NYS Veteran's Home at Batavia, 220 Richmond Avenue Batavia, New York 14020 or a favorite charity. To leave a message of condolence please visit www.gilmartinfuneralhome.com or for more information call (585) 343-8260. Arrangements completed by Gilmartin Funeral Home & Cremation Company, Inc. 329-333 West Main Street Batavia, New York 14020.