February 9, 2018 - 2:17pm
Wayne H. Fuller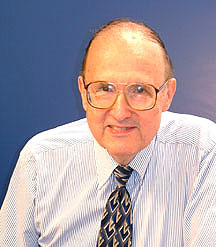 Batavia - Wayne H. Fuller, 70, of Batavia, passed away on Friday, February 9, 2018 at Strong Memorial Hospital in Rochester.
Wayne was born June 2, 1947 in Batavia, the son of the late Hollenden John and Marion (Hill) Fuller.
Wayne is a 1965 graduate of Batavia High School and a 1969 graduate of SUNY Albany. He is a member of the Batavia Kiwanis Club and previous member of the Batavia Rotary Club.
He was the announcer for the Rochester Lancers and also a member of their Hall of Fame.  He is a member of the Batavia High School Sports Hall of Fame and also announced for the Batavia High School boys and girls basketball teams and the Batavia High School baseball team.  Wayne could be heard announcing for the Buffalo Stallions and Batavia Muckdogs. 
Wayne's voice was heard on the airwaves beginning in 1967 with WBTA then continuing with WTRY, WAXC, WHAM 1180, WROC and WNYR. He retired from the airwaves in 2016 with his own show on WBTA.
He held various positions with Empire Trailways beginning in 1964 and continuing on with New York Trailways in 1994. 
Survivors include his cousins, Ann Socha of Albuquerque, NM, Ellen Reed of Albuquerque, NM, Sarah LaBreque of Boulder, CO, Donna Rogers of Avon, Douglas Fuller of Marietta, GA, Cheryl Trueman of Marietta, GA, Tony Fuller of Marietta, GA, Wirt Fuller of Batavia, Linda Call of Stafford, Sandy Swanson of Batavia, Janice Hawley of Batavia, Tom Socha of Rochester and Shannon Pille of Rochester.
Calling hours will be from 4 to 7 p.m. on Monday at the H.E. Turner & Co. Funeral Home, 403 East Main St., Batavia, where services will be on Tuesday at 1:30 p.m.  Wayne will be laid to rest in East Bethany Cemetery.
Memorials may be made to Volunteers For Animals, P.O. Box 1621, Batavia, NY 14021 or Alexander Dollar For Scholars, PO Box 296, Alexander, NY 14005.
Please leave a condolence, share a story or light a candle at www.bataviafuneralhomes.com.