February 6, 2019 - 12:30pm
Thomas M. Norton
posted by
Howard B. Owens
.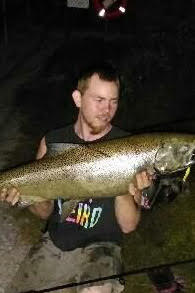 Thomas M. Norton, 22, died February 2, 2019, as the result of an auto accident.  He was born February 27, 1996 in Olean, NY a son of Roger and the late Teresa (Dieter) Norton.  Thomas was a graduate of Albion High School.  Thomas enjoyed tinkering on anything, especially small engines.  He loved to walk and run as he had participated in several marathons. He also loved to fish and will be remembered as hard working, caring and humorous.
He was predeceased by his mother, Teresa and grandparents, Beverly and Leo Norton.
Thomas is survived by his father, Roger; brother, David (Jillian Goodenough) Robb, sister, Kimberly (Corey VanAmeron) Albanese; nephews, Allen VanAmeron, Samuel Goodenough and niece on the way, Elsie Clara Anne VanAmeron; Grandmother, Sandra Demmer; Grandfather, Paul Dieter; several aunts, uncles and cousins.
A Celebration of Thomas's Life will be announced at a later date.  Memorials may be made to Hospice of Orleans, P.O. Box 489, Albion, NY 14411.
Thomas's arrangements have been entrusted to Christopher Mitchell Funeral Homes, Inc. 21 W. Avenue, Albion, NY
To share a special memory of Thomas, please visit www.christophermitchell.com.