April 1, 2019 - 4:26pm
Mr. John R. Sherman, Sr.
Batavia - John R. Sherman, Sr., age 41, of Batavia, passed away on Saturday, March 30, 2019, at United Memorial Medical Center.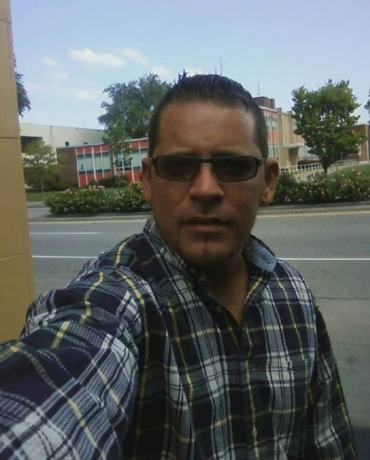 John was born August 8, 1977, in Batavia, the son of Jan Beach of Batavia. John was also raised by Bill Northrop of Medina.
A 1996 graduate from Avon High School, John graduated from the Wellsville Campus of Alfred State College and Empire State College and was currently working at Pizza Hut in Batavia. John's culinary and sculpting skills were second to none. A member of City Church, he was also a member of the YMCA and volunteered his time at the Genesee County Animal Shelter. John will be remembered as kind, giving and always accepted people for who they were. He was always willing to help anyone in need. He will be sadly missed by his dog, Roxie.
Surviving along with his mother and Bill are his son, John Sherman, Jr. of Livonia; John Jr.'s mother, Mandy Murphy of Livonia; sisters, Amber (Alex) Curry of Piffard, Shannon (Matt) Morgan of Wyoming, Samantha Meritt of Nevada, Melissa (Fiancee Yoneida Feliciano) Meritt of Pennsylvania, Amanda (DJ) Murphy of North Carolina and Wendy Northrop of Conesus; his uncles, David Sherman of LeRoy and Bob (Lee) Beach of Conesus; several nieces and nephews including Christopher Taylor, Jr. of Medina, Aniya Northrop-Neely of Conesus and Kylee Wonsey of Conesus; his best friends, Dai Nguyen, Ryan Warner and Scott Karness; all of Batavia.  
Friends may call from 12:00 p.m. - 2:00 p.m. on Friday at City Church, 210 East Main Street, Batavia where John's funeral services will immediately follow at 2 p.m.with Pastor Marty Macdonald officiating.  In lieu of flowers, contributions in John's memory may be made to Volunteers for Animals, P.O. Box 1621, Batavia, New York 14021. To leave a condolence, share a story or light a candle in John's name please visit www.bataviafuneralhomes.com.

Arrangements were entrusted to the H.E. Turner & Co. Funeral Home, 403 East Main Street, Batavia.