April 19, 2019 - 11:41am
ANGELO V. PETTINELLA
posted by
Michael Tomaszewski
.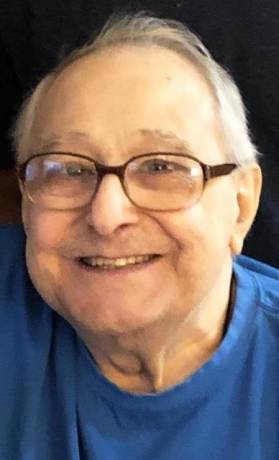 Angelo V. Pettinella ~ of Batavia, 84, entered eternal peace with Jesus Christ on Thursday (April 18, 2019) at Premier Genesee Center for Nursing & Rehabilitation after a lengthy illness. He was born in Batavia on July 23, 1934, to the late Dominick and Theresa (Mastriano) Pettinella. He married his high school sweetheart, Carole Barone, on Feb. 20, 1954 at St. Anthony's Church. They raised three sons and were married for nearly 60 years until her death on Nov. 14, 2013.
Angelo worked for the Pettinella Family onion business in his younger years, before embarking on a 30-year career as a long-distance truck driver with an impeccable driving record. After that, he helped his son, David, with his business, Dave's Trucking and Dave's Produce in Elba, for several years before retiring due to health concerns.
He was an avid fan of all professional sports, rooting for the Yankees and Knicks while growing up and then teams from Boston (Red Sox, Patriots, Bruins and Celtics) in his later years. A passionate, generous and caring man, he took pride in all the accomplishments of his sons, grandchildren, great-grandchildren, nephews and nieces.
Angelo was predeceased by his son, David (July 22, 2007); grandson, David Jr. (Aug. 30, 2005); brothers, Louis Caiazza and Dominic (Don Taylor); sister and brother-in-law, Antoinette (Joseph "Jack") Versaggi, and sister-in-law, Judith Barone.
He is survived by sons and daughters-in-law, Michael (Wendy) Pettinella of Batavia, and Thomas (Betsy) Pettinella of Pittsford; brother and sister-in-law, Charles (Margaret) Pettinella of Rochester; brother-in-law, Anthony (Marge) Barone of Batavia; grandchildren, Teressa Pettinella of Batavia, Leanna (Dan) DiRisio of Batavia; Philip (Ali) Pettinella and Matthew (Meghan) Chartraw, both of Charlotte, N.C.; Adam (Mackenzie) Pettinella of Chili, and Bryan (Rebecca Morse) Pettinella of Batavia; Kelly (Jared Chaddock) Cudney and Jennifer (Clinton Anderson) Cudney of Batavia; great-grandchildren, Christian Peek, Jenae Colkey, Haylee Thornley, Vincent DiRisio, Luciana DiRisio, Brycen Pettinella, Gage Pettinella, Renzo Pettinella, all of Batavia; Leah and Aubrey Chartraw of Charlotte, N.C.; Gio Pettinella of Charlotte, N.C.; Brecken Pettinella of North Chili; nieces and nephews, great-nieces, great-nephews and cousins.
There will be no calling hours. A private memorial service for the family will be held. Memorials in Angelo's name can be made to the American Diabetes Association.
Please share your words of comfort with Angelo's family at www.tomaszewskifh.com or for more information please call Michael at (585)343-7500.
THE FAMILY OF ANGELO V. PETTINELLA IS BEING CARED FOR BY THE MICHAEL S. TOMASZEWSKI FUNERAL & CREMATION CHAPEL, LLC 4210 WEST MAIN STREET ROAD BATAVIA, NEW YORK 14020.