June 17, 2019 - 8:45am
Bradley L. Stevenson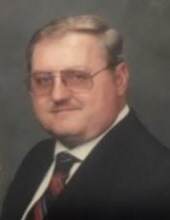 Bradley L. Stevenson, 60 of Gainesville, NY passed away on Friday June 14th at his home after a brief illness. He was born in Batavia, NY on September 29, 1958 a son to the late Robert Lewis and Margaret Louise (McAdoo) Stevenson. Brad worked for Brothers Transportation in Wind Gap, PA., previously for M&T Trucking in Pavilion, Quality Trucking and Caledonia Tanklines. Brad was a member of the Gainesville Fire Department. He enjoyed NASCAR racing, classic country music, dancing, and watching wrestling on TV.
He is survived by 2 sisters: Barbara DeWitt of Oakfield, Beverly (Richard) Waite of Warsaw, 2 brothers: Bruce (Elizabeth) Stevenson of Fulton, Brett (Bobbi) Stevenson of Batavia, sister-in-law: Lisa (Brian) Deel of Livonia, his companion: Rhonda Winkstern of Batavia, along with many nieces and nephews.
Along with his parents he is preceded in death by his wife: Lori (Fuller) Stevenson who passed away in 2010, In-laws: Gerald and Marilyn Fuller.
Family and friends may call from 4:30 – 8:30pm on Friday June 21st at the Eaton-Watson Funeral Home, LLC. 98 North Main in Perry. A fireman's service will be held on Friday at 8:30 pm. Funeral Services will be held on Saturday June 22nd at 2:00pm at the Funeral Home. He will be laid to rest in Maple Grove Cemetery in Gainesville, NY.
Memorial contributions may be made to the Gainesville Fire Department or to the donor's choice. To leave a message of condolence please visit www.eatonwatsonfuneralhome.com or call 585-237-2626. Arrangements completed by Eaton-Watson Funeral Home, LLC. 98 North Main Street, Perry, New York 14530.