July 8, 2019 - 3:25pm
Philip LoBello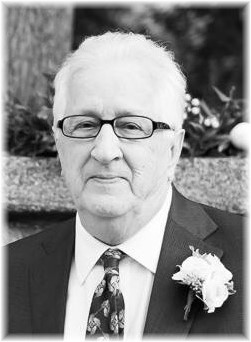 Philip LoBello, 86 of Batavia, passed away on July 7, 2019 at Buffalo General Hospital, surrounded by his family. He was born on January 20, 1933 in Batavia, to the late Salvatore (Josephine Tabone) LoBello. He is preceded in death by son Christopher LoBello, siblings Joseph LoBello, Mary Cecere-LoBello and nephew Joseph LoBello Jr.
Phil was a graduate of the Batavia High School class of 1950.  He then served in the United States Navy during the Korean War.  Phil worked for many years at GT Sylvania and Batavia Downs, until his retirement.  He spent his retirement babysitting and chauffeuring his granddaughters and working part-time at his daughter's law office.   
Phil was a lifelong member of St. Anthony's Church and later, Resurrection Parish.  He was also a member of the St. Nick's Social Club, the Knights of Columbus, and served as President of the Batavia Downs Independent Employees' Union for many years.
Phil was an avid sports fan and especially loved the New York Yankees.  He also loved his coffee groups, Sunday sauce, nice cars, and sharp clothing.  More than anything, Phil was proud of his family and adored his five granddaughters and great-granddaughter.    
Mr. LoBello is survived by his wife Joyce (Porter) LoBello of Batavia; children Debra (Mark) Burhans of Elba; Philip M. (Kristina) LoBello; 5 grandchildren, Karen (Joseph) Colangelo, Gretchen (Thomas) McManama, Lauren (William Arpin) Burhans, Nicole (Nate) Recht, Lucia LoBello; great-granddaughter Cecilia Joyce Colangelo, along with several nieces and nephews.
Friends are invited to call on Thursday, July 11, 2019 from 4 to7 PM at Gilmartin Funeral Home & Cremation Company, Inc. 329-333 West Main Street, Batavia, NY 14020. A 9:30 AM Mass of Christian Burial will be held on Friday, July 12, 2019 at Resurrection Parish, 303 East Main Street, Batavia, NY 14020. He will be entombed in St. Joseph's Mausoleum, Batavia.   
In lieu of flowers memorials may be made to the church. For more information please call (585) 343-8260 or to leave a message of condolence visit www.gilmartinfuneralhome.com. Arrangements completed by Gilmartin Funeral Home & Cremation Company, Inc. 329-333 West Main Street, Batavia, New York 14020.